From the Christian Post:
Former Republican presidential candidate Dr. Ben Carson has warned Christians that they have a responsibility to vote based on biblical values come Election Day on November 8, arguing that religious freedom and traditional America are on the line.
"We are facing what may be the most important election of our lifetime, if not ever," Carson said in a Facebook video of the upcoming presidential elections, in which he has backed the Republican nominee Donald Trump.
"As Christians, the Bible calls us to be salt and light to influence our culture. That starts with the choices we make in the voting booth," he added.
[Return to www.spiritdaily.com]
[San Francisco retreat October 29; details here]
[Christmas page]
[Special Reports]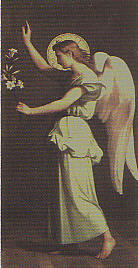 Pray always for purity and love
+++
---
---