From Associated Press: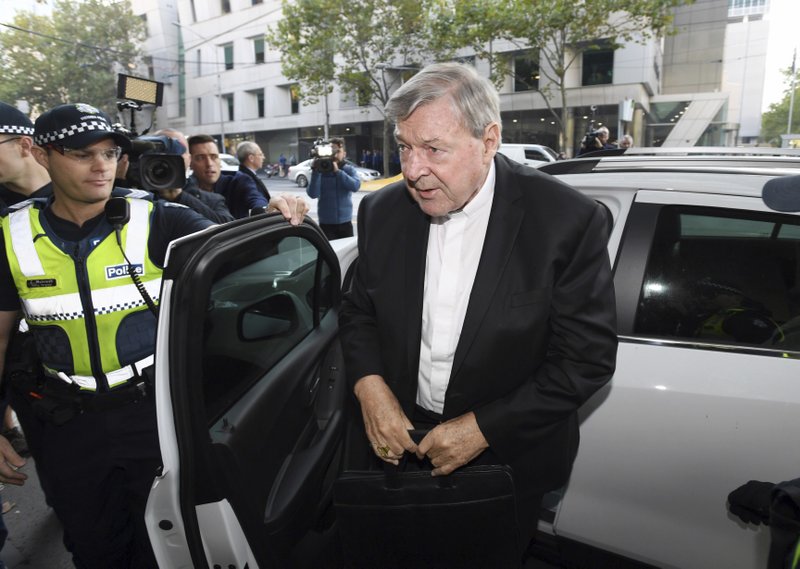 MELBOURNE, Australia (AP) — Australian Cardinal George Pell, the most senior Vatican official to be charged in the Catholic Church sex abuse crisis, on Tuesday officially denied charges of sexual abuse spanning decades after his lawyers failed to sway a court to dismiss them.
Australia's highest-ranking Catholic will appear for the first time on Wednesday in the Victoria state County Court where he has been ordered to stand trial at a date yet to be set. Magistrate Belinda Wallington on Tuesday dismissed about half the charges that had been heard in a four-week preliminary hearing in Melbourne but decided the prosecution's case was strong enough for the remainder to warrant a trial by jury. The details of the allegations and the number of charges have not been made public.
From The New York Times:
Belinda Wallington, a Melbourne magistrate, found there was sufficient evidence for prosecutors to bring the cardinal's case to trial, ending a two-month pretrial hearing, in which witnesses described abuse they said took place decades ago. But the majority of charges against the cardinal were either withdrawn or dismissed, including several of the most serious allegations, which were said to have taken place in a playground, on an altar, on a mountaintop and during a 1970s screening of "Close Encounters of the Third Kind" in Ballarat.
[Return to www.spiritdaily.com]
Pray always for purity and love