From The Express (caution: tabloid):
Cardinal Crescenzio Sepe, the current Archbishop of Naples, Italy, began to feel unwell, resulting in him sitting down during the performing of a world famous 'miracle.'
He collapsed during the performing of the "Miracle of San Gennaro," in Naples on Wednesday afternoon. His sudden change in health prompted clergymen to rush to his aide as he promptly sat down and became short of breath at around 10.05am Italian time.  The rite of passage celebrates the moment that the patron saint of Naples' dried blood, kept under lock and key in a vile, liquifies.
From Italian Insider (archives): Cardinal was at center of dispute:
NAPLES — "With this present letter, I'd like to file a complaint against the Archbishop of Naples, Cardinal Cresce
nzio Sepe, for severe negligence in carrying out his duty." That's how victim "Diego" (given this pseudonym to protect his identity) started a letter he sendt to Pope Francis and Perfect Cardinal Marc Ouellet of the Archbishop Congregation last October.
Subsequent to the canonical law in vigour as of last Sept. 5 that establishes the removal of bishops found guilty of severe negligence in the management of sexual abuse cases involving priests, the pontiff promises to investigate and he does.   According to Diego, Archbishop Sepe is guilty of negligence because the victim's alleged aggressor is still around children, teaching in a technical superior school in Naples and has never been removed from his duties.
[Return to www.spiritdaily.com]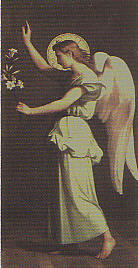 Pray always for purity and love
+
Please report any inappropriate ads or content
---