From Crux Now:
MEXICO CITY  – An explosive device was detonated outside the offices of the Mexican bishops' conference, directly across the street from the country's most visited religious site, the Basilica of Our Lady of Guadalupe.
A statement signed by Armando Cavazos, the bishops' conference media director, and shared through Twitter, said that an explosion had occurred July 25 at around 1:50 a.m. outside the main entrance to its offices in northern Mexico City. The type of devise used remained unknown, and detectives were investigating the explosion, the statement said. Motives for the detonation were unclear.
From the Catholic News Agency:
Mexico City, Mexico, Jul 25, 2017 / 02:30 pm (CNA).- Unidentified persons set off an explosive today at the headquarters of the Mexican Bishops' Conference (CEM) in Mexico City. No one was injured, according to a conference spokesman.
A security camera video shared by Bishop Ramon Castro of Cuernavaca shows footage from inside the building of the moment the explosive went off outside the facilities.
[Return to www.spiritdaily.com]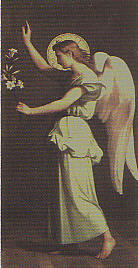 Pray always for purity and love
+++