From the Catholic Herald:
As attacks on Catholic clergy continue and anti-government protesters are besieged by Nicaraguan police and paramilitaries, the bishops said they would pray an exorcism prayer.
The bishops said that July 20 would be a day of prayer and fasting "as an act of atonement for the profanation carried out in recent months against God." On that day, "We will pray the prayer of exorcism to St Michael Archangel." On July 15, the vehicle of Bishop Juan Mata Guevara of Esteli was shot as he travelled to the city of Nindiri, where he had hoped to stop an attack by police and paramilitaries. The bishop escaped unharmed but the vehicle's tires were shot out and windows broken, said Fr Victor Rivas, executive secretary of the Nicaraguan bishops' conference.
[Return to www.spiritdaily.com]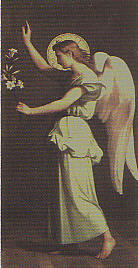 Pray always for purity and love
+
Please report any inappropriate ads or content