From the London Mirror:
Worshippers have been left baffled after noticing a statue of the Virgin Mary crying at a university church in Honduras.
Priest Juan Angel Lopez said today that he was certain the weeping statue has not been faked – but he too had no idea what was causing the unusual occurrence.
People first noticed the strange goings on with the effigy at the Campus Santiago Apostle, in the Catholic University of Honduras at the weekend.
[For Full Story; caution tabloid]
[Return to www.spiritdaily.com]
[Special reports]
[Emergency Supplies]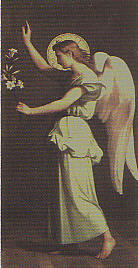 Pray always for purity and love
+++
---
---