From Today:
ROME —The new McVatican comes with a side order of outrage. Plans to open a McDonald's next to Saint Peter's Square in Rome have angered cardinals, including a group of the red-hatted "Princes of the Church" who live above the proposed site.
"It's a controversial, perverse decision to say the least," Cardinal Elio Sgreccia said in an interview with La Repubblica daily on Saturday (Oct 15). 
One angry cardinal has even written a letter to Pope Francis urging him to intervene against a commercial decision which would bring 30,000 euros (S$45,760) a month into the Vatican's coffers but at a noisy, burger-smelling price, La Repubblica said.
[Return to www.spiritdaily.com]
[San Francisco retreat October 29; join us]
[Special reports subscription]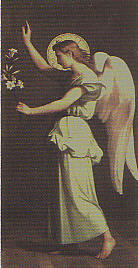 Pray always for purity and love
+++
---
---