From The New York Times:
MUMBAI, India — Americans shopping on Amazon.com this holiday season may find that the best deals for popular gifts like leather shoes and luxury bedding are coming from an unexpected source: Indian merchants.
Amazon, always on the lookout for ways to lower prices, has been aggressively recruiting Indian vendors to sell their goods directly on the e-commerce giant's American site. At least 27,000 Indian sellers have signed up since Amazon began the outreach two years ago. They range from giants like the Tata Group, a conglomerate that hawks its Titan watch line on the site, to smaller firms like The Boho Street, a peddler of vegan tapestries, incense and handcrafted copper mugs.
[Return to www.spiritdaily.com]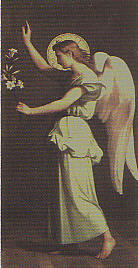 Pray always for purity and love
+++