From the Sydney Herald:
Child sexual abuse survivor Peter Gogarty has gone straight to the Pope with a plea for him to sack Archbishop Philip Wilson, and an offer to discuss the reasons why over the phone.
Mr Gogarty has included his mobile phone number in a letter to Pope Francis after Wilson refused to resign following a jail sentence for concealing Catholic priest Jim Fletcher's child sex crimes. He intends to appeal the conviction. "As the only person in the world who can take decisive action in this regard, I urge you to dismiss him from his post immediately," wrote Mr Gogarty, who was sexually abused by Fletcher in the 1970s, and whose calls for Wilson to resign or be dismissed were backed this week by Prime Minister Malcolm Turnbull and Opposition Leader Bill Shorten.
[Return to www.spiritdaily.com]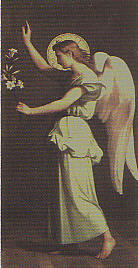 Pray always for purity and love
+