From The New York Times:
YOSEMITE NATIONAL PARK, Calif. — John Muir, the naturalist who was most at home sleeping outdoors on a bed of pine needles in the Sierra Nevada, called giant sequoias the "noblest of God's trees."
For three years, some of the most striking examples of these towering marvels were off limits to visitors in Yosemite National Park. After a $40 million renovation — the largest restoration project in the park's history — the Mariposa Grove, a collection of around 500 mature giant sequoias, reopened last week. What Muir called a "forest masterpiece" is now back on display.
[Return to www.spiritdaily.com]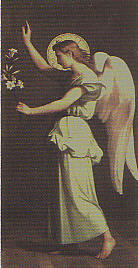 Pray always for purity and love
+
Please report any inappropriate ads or content