---
We regularly receive, and in some cases post, cell photos taken by a fellow in Chicago. He wants to remain anonymous but seems to have a charism for capturing spiritual feelings in his photos, especially of the sun. For instance: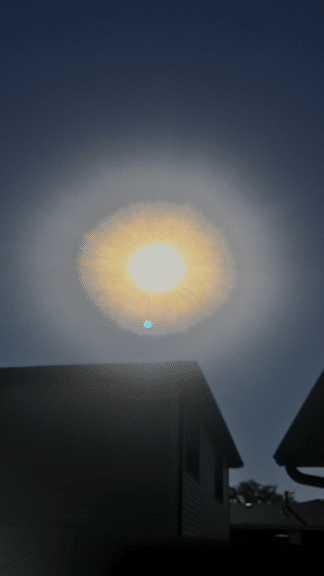 "Lord Jesus told me that the white cross from the sky is a sign of His forgiveness and mercy," he commented. "Thus, it will set you free. From that, your prayers will be heard from above. In return, you must demonstrate good examples to one another on how to forgive them from the past and in the present. Because of that, you will receive healing, beginning with your physical body and then your mind. This includes your spirituality because only the cleanliness of your heart will touch and enlighten the agonizing heart of Lord Jesus. Thank you so much and God bless you all!"
And the monstrance?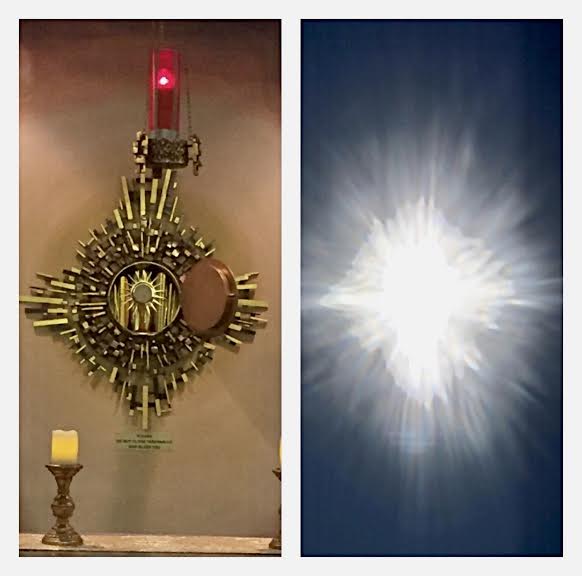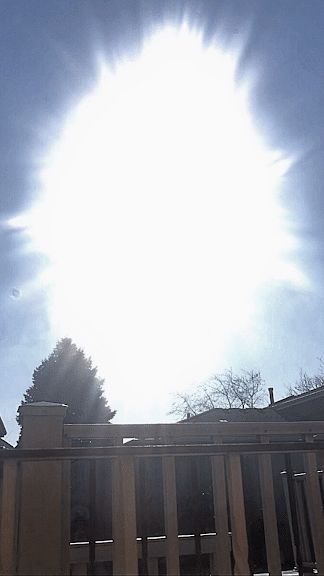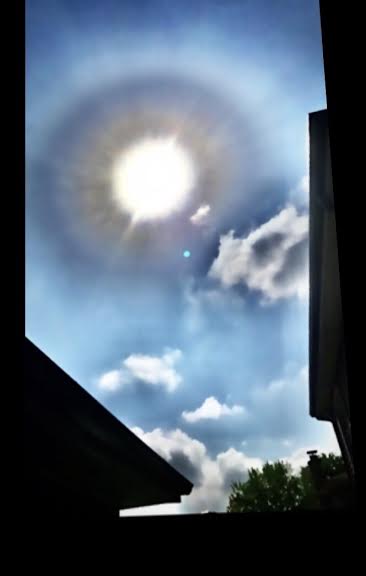 The Holy Spirit?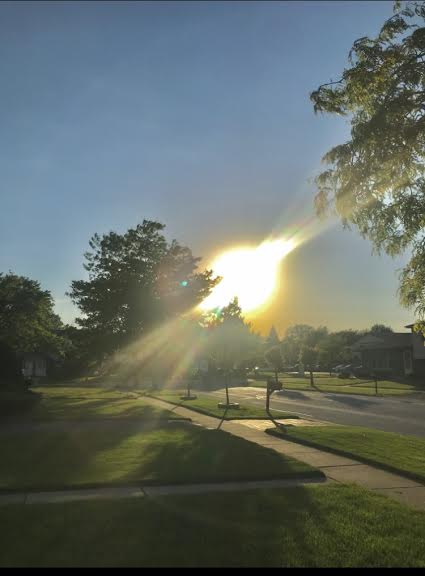 The Eucharist?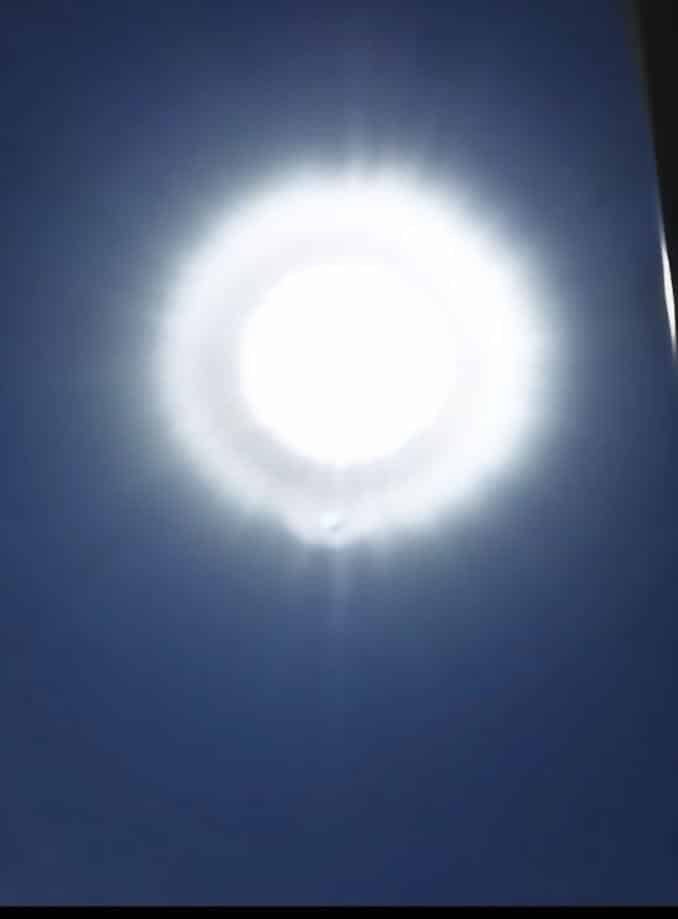 "I took a picture of the altar [two days ago] and the Blessed Mother appears to have gold  tears in the picture while the original one does not! Lord Jesus' eye is opened wider. There was a blessed message that came with it [below]. Please pray about the messages. Thank you."
Call them meditations.
The alleged missive:
"Please pray for the world, continue to pray for the world. My children, my Son is watching you all from above. Be observant and don't listen to the work of the evil. They will try to get you down. They will use who is closest to you to get you. Remember they are everywhere. I will offer my tears and pity on you for my Son.  Open your hearts so you can feel his Sacred Heart. Repent and open your eyes to what is happening around you. Pray to stop abortion because I can hear the shouting and tears from the innocent ones. Please pray from deep inside of your hearts. My beloved Son is listening to those whose intentions are pure. I am interceding for you and your beloved ones because I am your mother, who helps you for my Son. Thank you, my children."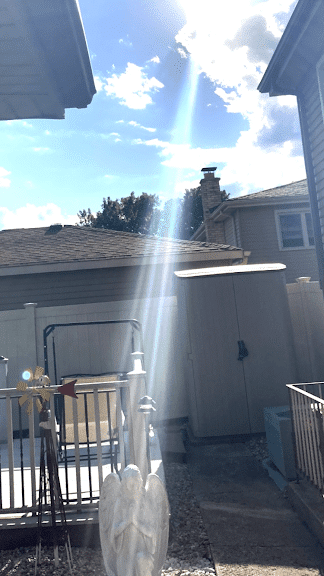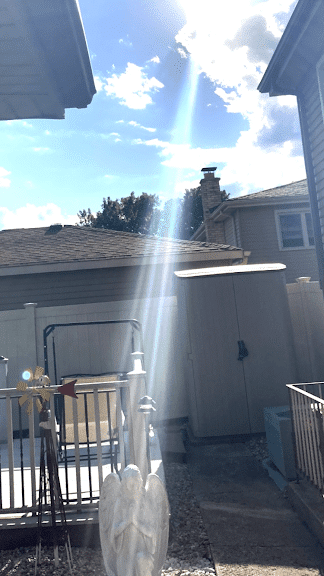 He notes about the three directly above, "Taken 6/23/20. It would be good to know our angel's name and ask for help in how to connect and be close to God. In times of danger, our angel is sent by God to defend us from our enemy, who wants to destroy our faith in God. Please continue to pray. Thank you and God bless you."