---
"This picture was taken at the University of Notre Dame on November 1, 2017 and shows a lighted image which resembles images of the Blessed Virgin (Notre Dame) and at her feet an image of a smiling bearded man which looks very much like Padre Pio," believes Catherine Slovak.
Below, the sun moving through and then away from a cloud in an interesting way at Medjugorje.
And below, "My sister took these pictures in Philadelphia today (Palm Sunday, Annunciation)," asked a viewer named Joe.
"What do you see in them?"
Not sure!
We'll leave it for your discernment.
If nothing else, the sun reminds us of the Light that must have been around Jesus.
Below was one we ran recently, taken in a church at a special moment, after prayer before a statue of Mary.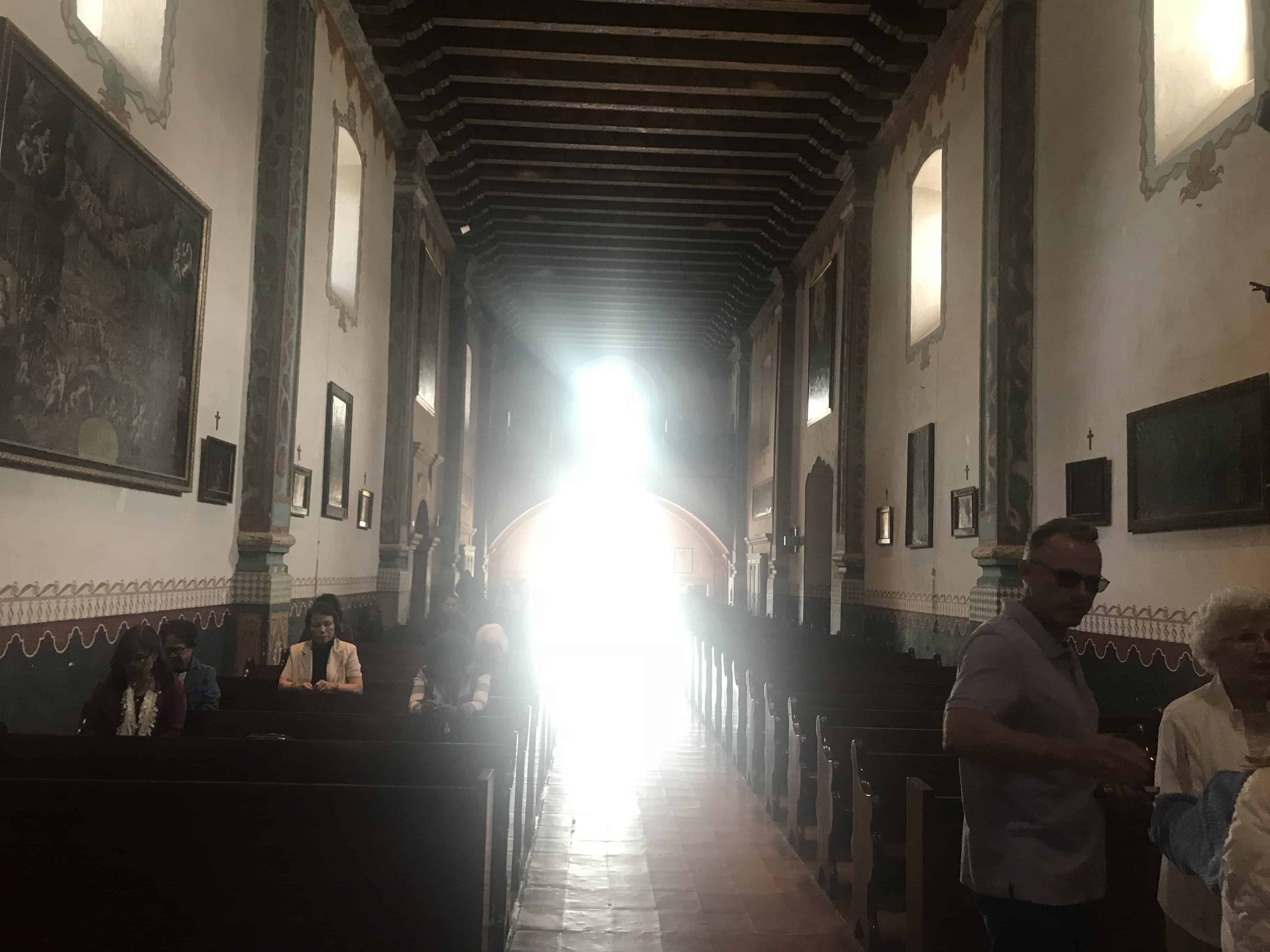 "My name is Sandy Krahn and I was visiting the San Luis Rey Mission in Oceanside California on March 9th and captured this photo attached of Mother Mary," wrote this viewer. "I had just lit a candle with my mom and sister at Mother Mary's altar and poured my heart out to her. My mom and sister had their hands on my back as I knelt in deep prayer to our Blessed Mother.
"We left Mary's altar and went in the main cathedral minutes after our prayer with Mary. I started taking photos of the chapel randomly while several women to the left of me were saying a Rosary out loud. I did not realize I had taken this photo until several hours later while visiting at my Sister's house with relatives. When I pulled up my photos I was swiping through and found this massive light in my photo stream. I was startled and instantly showed my brother in law Jeff and he and I both looked at each other in awe. I reached out to the room of relatives and shared the photo. We all were surprised and wondered how this could be! I went back to mass at the Mission a few days later for their Sunday service. I showed the priest there and he said to share this with everyone."
Okay Sandy. Done!
"What do you think of this?" asked Alia Craddock of Jacksonville, Florida [below]. "I was visiting a friend at St. Vincent's Hospital in Jacksonville and I stepped out of the room so the nurses could attend to her.  While I was waiting I glanced down at the floor and saw this.  I don't know if it was a stain or a flaw in the tile, but the image was unmistakable."
Hmmm. A miracle or stain or a forgotten tile engravement? We'll place all these matters in a "suspense account."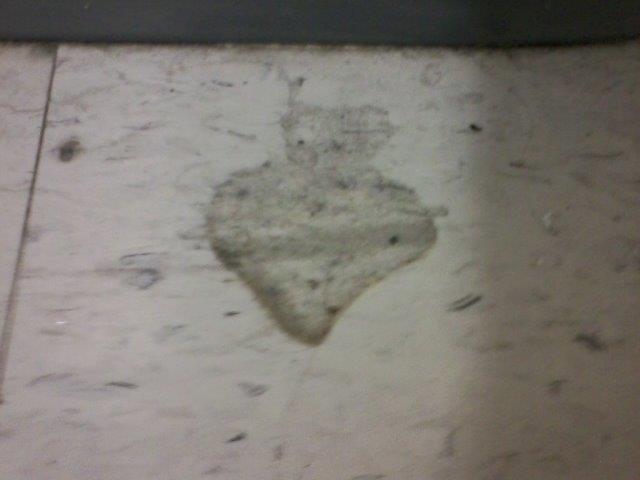 [resources: The God of Miracles]