---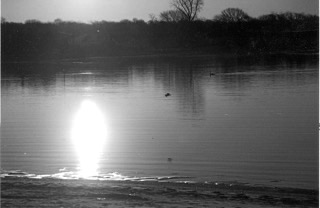 "This black-and-white photo was taken at Warwick, Rhode Island, town beach in early spring 2010," writes viewer Tom Burke. "The 'image' was not visible when I was focusing on the ducks. Only after the film was processed was the image identified as Mother Mary." 
What do you see?
 Vivian Davis, of Pylesville, Maryland, sent  the photo [below] of her rear-view car camera and explained: 
"We had gotten a Murano in May 2015, brand new. Over a period of time — a couple months or a little more — I started to notice what looked like a face. I wiped it off and it was still coming back.
"Then my husband said, 'Do you see the arms?' [The image's] arms are like outstretched. I see this light inside of his hands. It has to be really dark to show up nicely. My husband knows somebody with the same model and year but no image on his backup camera!"
A charismatic, Vivian says many things started when she was baptized in Holy Spirit. She focuses now on praying and reading Scripture, which have sensitized her to what many, perhaps, are not sensitive to. And she relates the image (is it God the Father, or Jesus?) to Isaiah where "I'm always with you."
"There's this pattern of Him always telling me He is with me," Vivian told us. Some see what she does, others not. Isn't that the nature of faith?
"A lady in my prayer group suggested that I sprinkle Holy Water on my backup camera three times," added Vivian. "I took her advice and the image still remains. Thank you so much for all that you do. I love your articles, especially your 'special reports.'"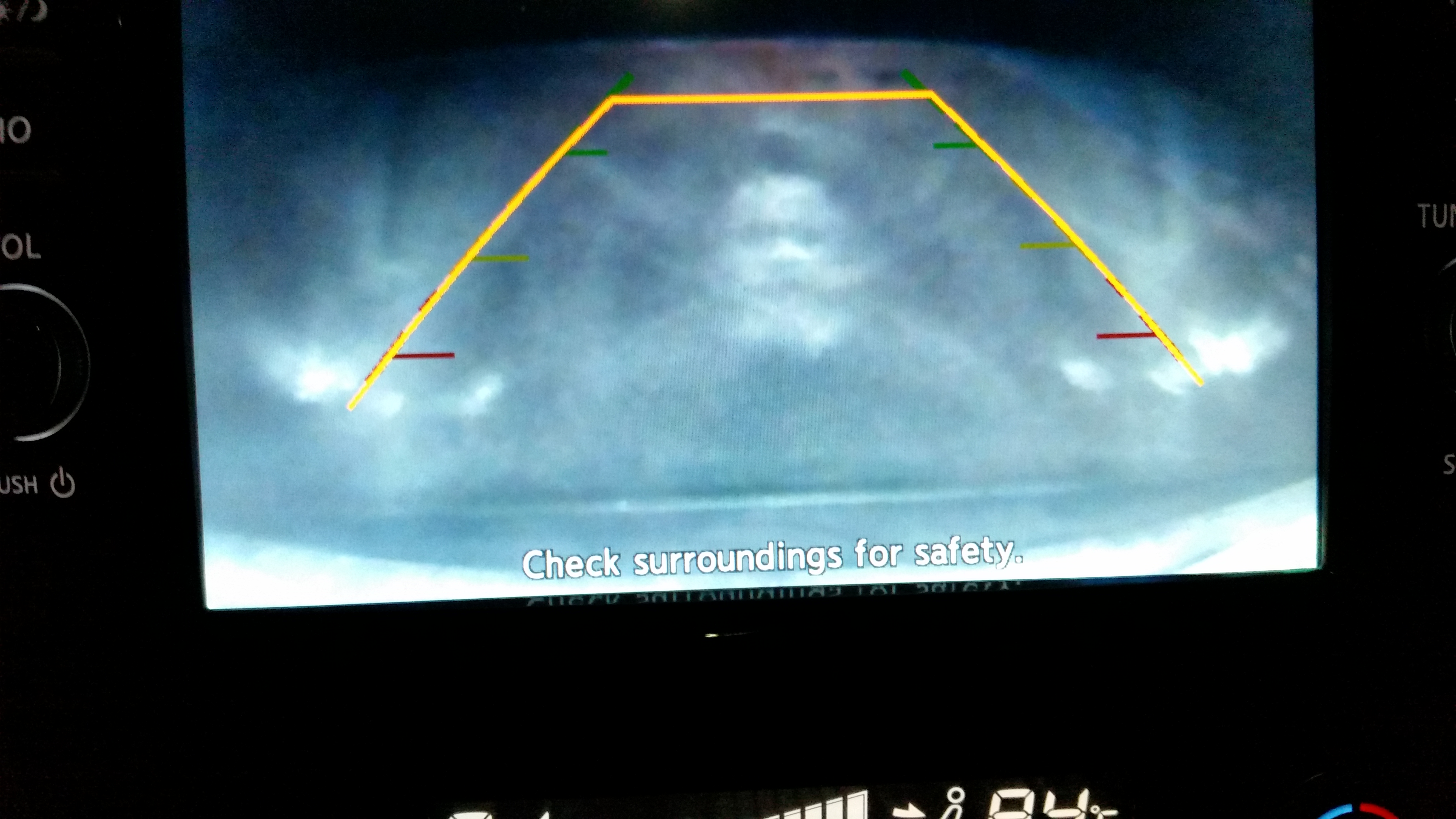 Another photo, below, was sent by a viewer named Ivana. A friend of hers named Rosheen took the picture of "Jesus" in 2012, an image "that miraculously appeared on my living room wall and today He is still there. Her camera picked it up better than any other pictures that were taken before. Look and study the face and it will touch your very soul. How can anyone not believe?"
Rosheen had noticed the likeness as she and her husband were going through an old disc of photos. "I got distinct shot of Jesus's Face that appeared on your wall," she then e-mailed Ivana. "The camera picked it up even better than my eyes did. The first shot was a shot of energy forming, and then there was the very obvious face of Jesus on the wall….  I thought you might like these pics…. they are amazing!"
For discernment. 
[And lastly:
"I read your Special Report today with great interest," wrote Denise J. Wilson. "Your suggestion that one of the 'secrets' of Medjugorje might have to do with the environment particularly piqued my interest.
"I visited Medjugorje in 1988. Very early one morning, I was on Mt. Krizevac, praying. Looking out over the beautiful valley and surrounding hills, I was reflecting upon what one of our pilgrims had said the day before, that Medjugorje was truly 'holy ground.'
"In prayer, I was saying to the Lord, that, indeed, this was 'holy ground' and I wish I could take it home with me. He responded, 'Denise, all the earth is holy ground, but, My people are desecrating it with their sins.' I pondered that for some time, and that summer, Ted Koppel, in one of his special programs, was exploring the 'greenhouse affect' as a result of the destruction of forests in South America, as well as other parts of the world. I came to the realization, that the basis for all this destruction is our individual and collective sin of greed! That greed has escalated over the years on so many levels.
"We can't seem to get enough 'stuff' to fill that 'inner hunger,' can we? Only God can fill that hunger.
"And, the more this country turns away from God, the hungrier it gets. The resulting expression is chaos, disorder, ultimately violence! Unless we turn back to God with all our hearts, we will end up at ….WAR!"]
[resources: Special Reports]