We recently had an article on what the Holy Spirit might look like. How about maybe this?
In the mail:
"My niece Marissa was baptized in June of 1998 St. John Fisher Catholic Church in Chicago," writes a viewer. "I took the pictures. A week before Marissa's baptism, I was praying to God all week that I wanted a picture of when the holy water touches the forehead of the baby, for when the Holy Spirit comes. And these are the pictures that I took. The second picture is only seconds after the first."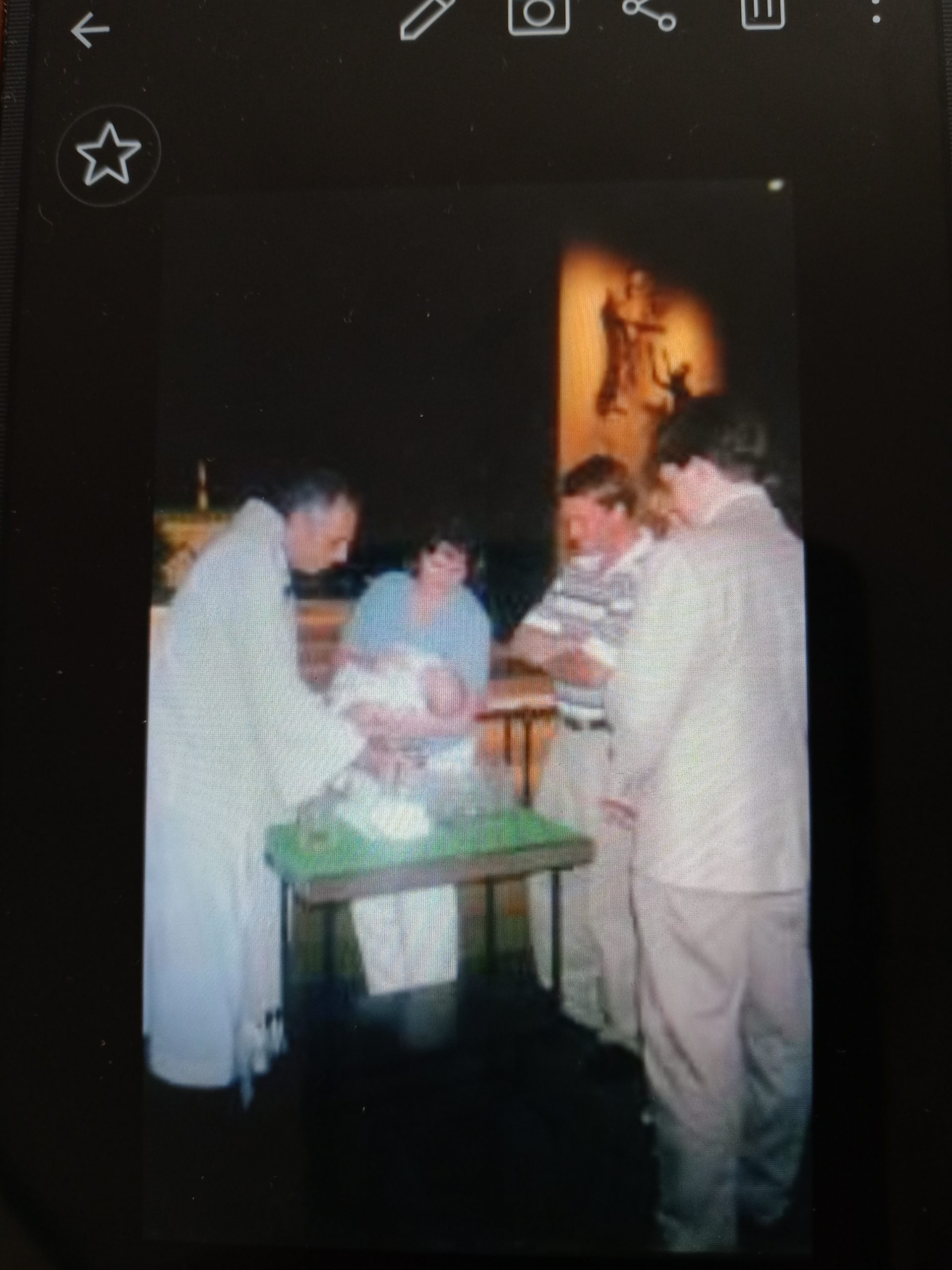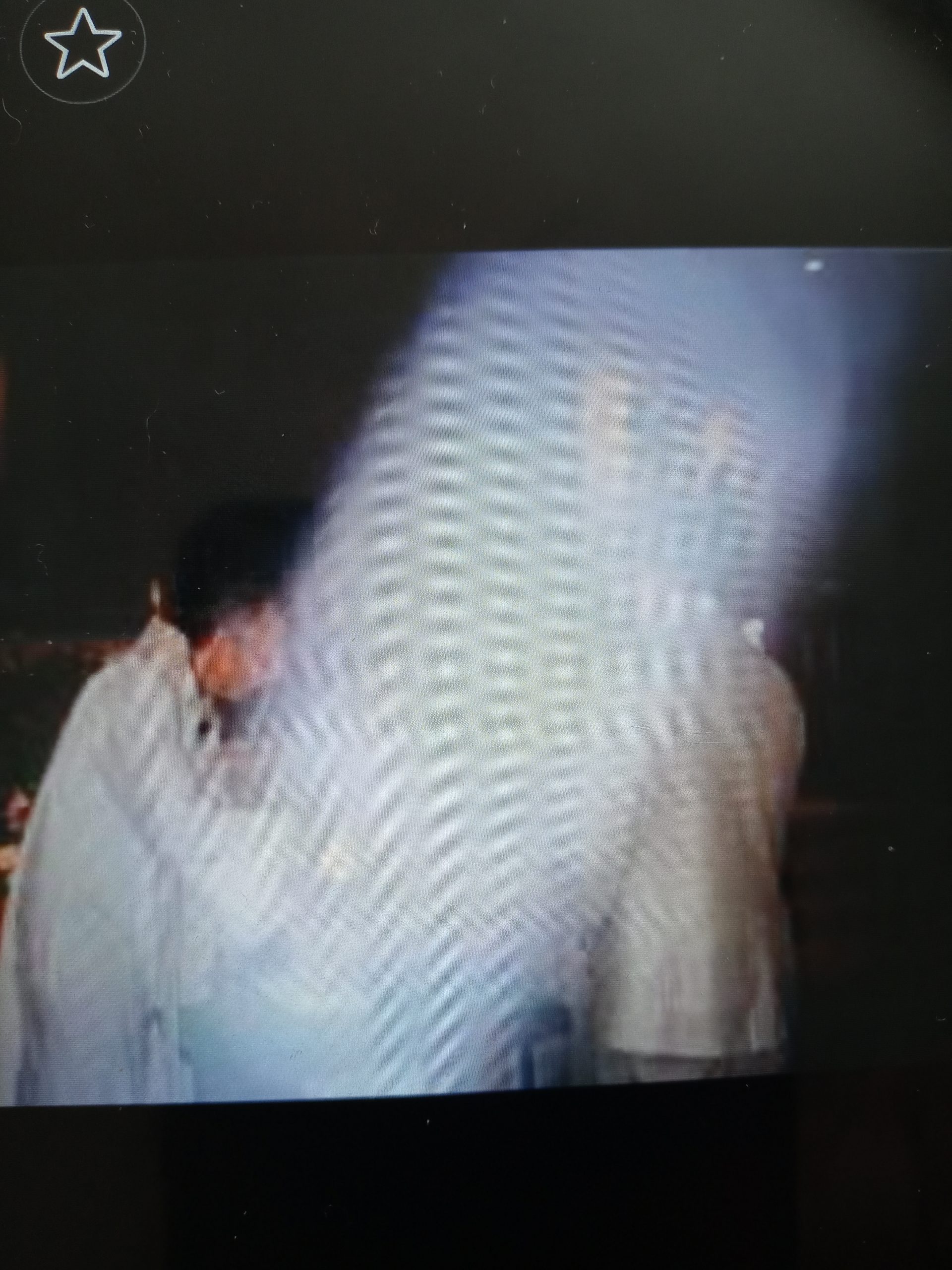 A viewer named Mark Chaiko of Allentown, Pennsylvania wrote a while back:
"Earlier today I read your latest Special Report on the secrets of Mary. I found the experience of Father James Blount with regard to [seeing in a vision] the words BLACKOUT to be very interesting. 
"A number of weeks ago I had a dream which seemed much different from my other dreams in that it felt like I wasn't asleep, but just had my eyes closed trying to fall asleep. It had three parts. In the first part, I was looking at the sun in the sky and could see the clouds moving and swirling about the sun. Although the sun was out, the sky was darker than usual. My focus was on the motion of the clouds around the sun. The more I looked at them, the more detail I could see in the movement and structure of the clouds. It was mesmerizing.
"The second part was strange in that I could see the sun as if I was viewing it from out in space. It was in front of me, and it was enormous. The sun was covered by a sort of film, something like a hazy disk so I could look at it easily without hurting my eyes. The rim of the sun, however, extended beyond the disk-shaped film, and as with the clouds, I could see the fiery motion and structure of the sun in great detail. 
"The more I focused on it,

the greater detail I could see; it was a very beautiful and mesmerizing experience. I then noticed that along the edge of the sun outside of the hazy region, there was an intense circular light that was separate from and much smaller than the sun. In my dream, I had no understanding of what this was.
"The third part of the dream seemed to be a continuation of the first part in that I was looking into the sky at the sun and the clouds moving about it. It was a very peaceful experience, and I felt like I was just about to drift into sleep. Then suddenly, there was a great flash in the sky. The flash was short-lived but of great intensity, and it had uniform intensity over the entire sky. It did not originate from a particular region of the sky. I was immediately startled awake. It was clear to me after I awoke that the flash was related to the sun and the smaller light next to the sun. Since this dream, I have had a lingering feeling about a blackout due to some kind of solar event. That's why I found the experience of Father Blount [below] to be so interesting."
As we reported back in that "special report": "An exorcist priest named Father James Blount of the Society of Our Lady of the Trinity in Georgia is on a current video relating an incident with potential prophetic implications. 'The experience was totally unexpected,' he says. 'I was giving a parish retreat at a church in Georgia. As I arrived in a car heading towards the church, my attention was drawn upwards. I looked up at the sky and I was startled but pleasantly surprised. I had a vision of the Virgin Mary high up in the sky. I had the joy of seeing her in the air, from her waist to the top of her head. She was holding a roll or something in her hands and it began to unroll. I realized it was a ream of cloth and began to come out of her hands and circle around the world. Then it went around again and again, a few degrees lower, so that it wrapped the entire world in this black fabric."'And I saw the words in my spirit, 'BLACKOUT.' And then the whole thing disappeared. There are prophecies that the whole world will be reduced by Our Lady to a much simpler way of life worldwide. And that speaks almost directly of a breakdown of all electronics.' He saw it again six hours later. And soon after — that same day, allegedly — a third time. For your discernment."
---
+
"I cannot, of course, source this but I read all of your articles and I was moved to share this since you were very careful to responsibly describe the origins of the virus at the center of the pandemic," writes Mark West.
"I personally know individuals who are involved in biomedical research, and others who work in government in support of US national security.
"Regarding SARS-CoV-2, its source is almost certainly from a lab, most likely a 'gain of function' laboratory. It is not from the nearby wet market.
"Whether it was an accidental release or was intentional is not publicly understood. But your surmise is correct; there is little or no doubt that this virus is the work of man, the injury is self-inflicted.
"As I read about the 'variants'

(a more polite and less alarming way to describe 'mutations'), I am reminded of the recent update to the 1990 prophecy that there would be a disaster within the disaster.
It is as likely as not that social unrest was what was meant there. That is still as grave a danger as it was during the summer of 2020.
+
"But depending upon what it was engineered to do, I worry that this virus isn't like others; that second and third waves won't be typical waves. While they will share the same cause, there will present illness clinically very different than that caused in earlier waves. Type I & II diabetes, i.e.
"The biggest fear of course is that we will not learn what God wants us to know about the predicament we are in. We are not doing very well in that department so far.
"I was moved to share some of the insights I've learned from professionals I work with because it is obvious to me that you work hard and very effectively to understand all sides of a story  We all need encouragement and I wanted you to know your work is appreciated! A professor of bioengineering with whom I spoke this week said we are basically now in a race between vaccinations and a next wave that would primarily be SAR-coV-2 variants. Hence the new suggestions to double mask; the virus is evolving to become more contagious even as our precautions and vaccinations make the virus' spread more difficult."
That was a few months ago.
How quickly things are moving.
We respect all measured viewpoints (and take no public view of whether a person should get the vaccine; no one should be forced; for years we have exposed problems with other vaccines; they are a personal health and moral decision).
---
Was there nearly a world war in 1985?
This is asked because of what is alleged in another e-mail.
"In 1984 I was a civilian electronic technician working for the Air force at the 6th missile warning squadron, Cape Cod AFS, Massachusetts," says the viewer, Bernie FitzMaurice of Eastbrook, Maine. "I don't remember the exact date, but it was late in 1984 or possibly early 1985. In February of 1985, I moved to a new position in Florida so it was definitely before that. I was doing maintenance on a piece of equipment and had to get access to the TOR (tactical operations room). I distinctly remember the site being at DEFCON1 at the time. This is the highest precautionary stage indicating the possibility of immediate launch of ICBM's. We were a phased array radar site (PAVE PAWS) and our main mission was to watch for sea-launched ballistic missiles. I know for a fact that at that time we were not in a training exercise. The funny thing is, that I never heard anything official or unofficial to explain it. No rumors, no gossip, nothing! There was not even anything going on in the news at the time. This always struck me as strange as there seemed to be no reason for a heightened level of alertness. Normally we would be at DEFCOM5 and only occasionally did I see it go to DEFCOM4."
---
Whether or not remotely related, it's interesting that Sister Lucia dos Santos of Fatima in 1991 and 1992 (in video and audio-taped interview with bishops and a cardinal) said that a consecration of the world to Mary by Saint John Paul II in 1984 prevented "an atomic war" in 1985. ++
So many things to wonder (and pray) about.+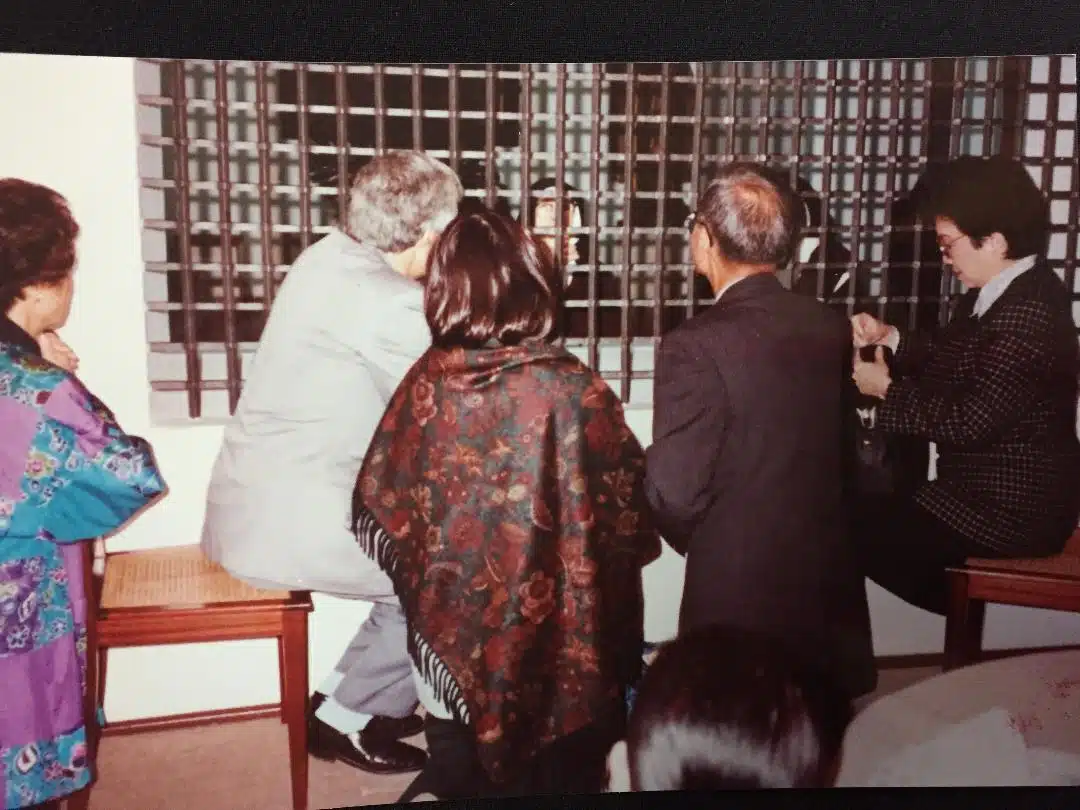 [resources: Michael Brown retreat: World Update, September 11!]