---
Knowing matters in advance. How do we discern certain such things — for example, this note from a faithful viewer named Catherine?
"I just wanted to share with you my own personal story of 'knowing things in advance,'" she had written.
"In April of 2001 I was in my early 30's and was involved in a car accident that was partly my fault.
"I was driving home at dusk from a Catholic Inner Beauty Seminar for teen girls that I had volunteered for. I was praying the Rosary in my head at the time of the accident. 
"Everybody seemed to be okay, but the accident had a profound impact on me personally. I was pregnant at the time and miscarried the baby a few days later.
In desperation, I prayed that I would never be involved in another car accident again.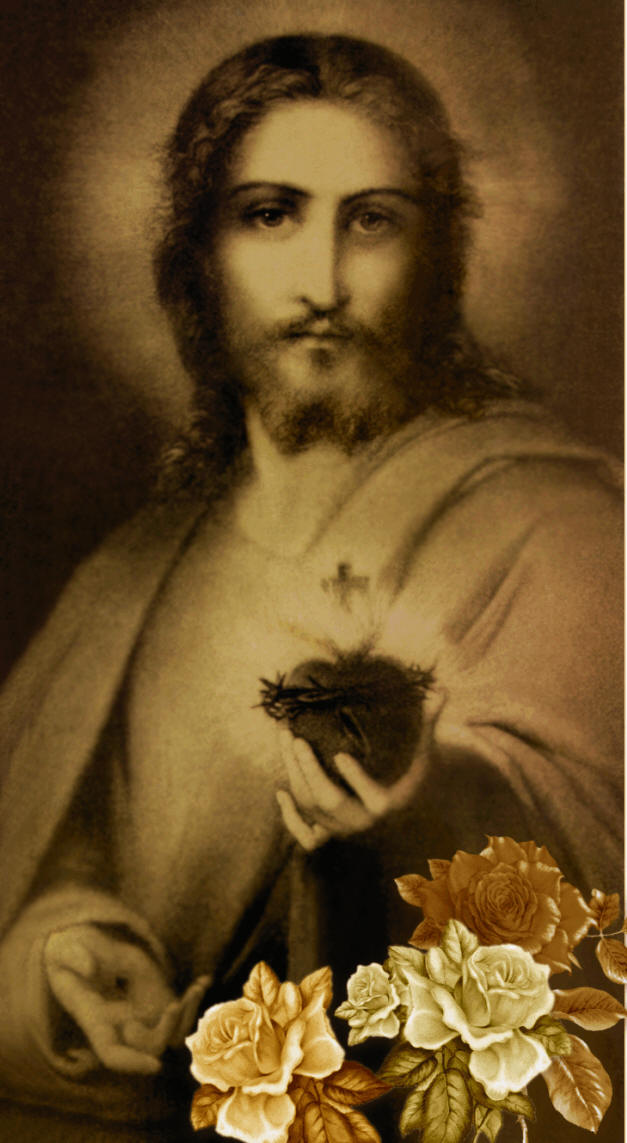 "While praying this prayer, I heard an interior voice say, 'In seven and a half years you will be involved in a car accident. You will be rear-ended and it won't be your fault.' In 2008 (seven-and-a-half years later), I was sitting in my car at a red light when a car came up behind me and slammed into my back bumper.
"Everyone was okay and I was very kind to the occupants of the other vehicle. After this accident I asked God in prayer if I would ever be involved in another car accident. I heard an interior voice say, 'In three and a half years you will be involved in an accident at an intersection. You will be partly to blame, but this can be averted through prayer.'
"After this experience I joined the Sacred Heart Auto League and began praying daily for car safety for myself and my family members.  I have been a member of the Auto League for eight years now and have been safe on the road!"
We certainly can discern this much: prayers work — and those of protection, a bubble of protection for ourselves and our families, should be spiritual staples each morning (blessing cars with Holy Water, and the yard with Blessed Salt, do not hurt, either). 
Wrote another, Mary Andreyo:
"Regarding your article the other day about the man who saw back in the 1980s about Donald Trump leading America back to God in his Presidency. I read about two years ago a message from the 'chosen child' of Chicago that he said that the Lord revealed to him the next president would be a man who was greatly hated and that no one would expect him to win the Presidency. This man would have a great time of trouble because of the way he did things. After a few months people began to change their minds about him after they saw that he was doing great things. He said that the people of the U.S. would start to come back to God. We would still have some hard times to overcome. I believe that the 'chosen child of Chicago no longer is receiving messages."
Our response: as with other supposed prophecies, time will discern for us. 
"I just read your special report re: premonitions and was reminded of a similar incident in my life," wrote a viewer named Joann from Columbia, Maryland.
"Back in December of 1995, my husband reminded me it was time to make reservations for our annual ski weekend in Vermont with our two grown children. 
"This was something I eagerly did every year, as we loved going there each winter. 
"For some reason, that year I just couldn't pick out a weekend I wanted to book…. I was actually stalling in making a reservation.
When my husband pressed me about it, I did make a reservation…. but then I just didn't feel right about it, and it bothered me constantly. 
"One day my daughter came to me and told me she didn't think we should go to Vermont that weekend, that she just didn't feel comfortable going then. She had no idea I felt that way too.
Without any hesitation or even consulting my husband, I canceled the reservation and booked it for two weeks later. By delaying the trip, my husband was now having a scheduled stress test before our ski trip, instead of after it. 
"When he had the stress test, his cardiologist immediately referred him for a cardiac catheterization, as something was very different from previous stress tests. He went for the cardiac catheterization two days before we were now supposed to leave for Vermont and the doctor would not let him out of the hospital and he ended up having quadruple bypass the day of the planned ski trip.
"The surgeon told my husband that he probably would have had a fatal heart attack had we gone skiing that weekend!"
As Christ points to His Heart for guidance, so too does He point to our hearts.
The lesson: Listen always to the peace within you, or a lack thereof…
[Resources: Queen of Heaven: Prayer For The Battle Booklet and A Life of Blessings]