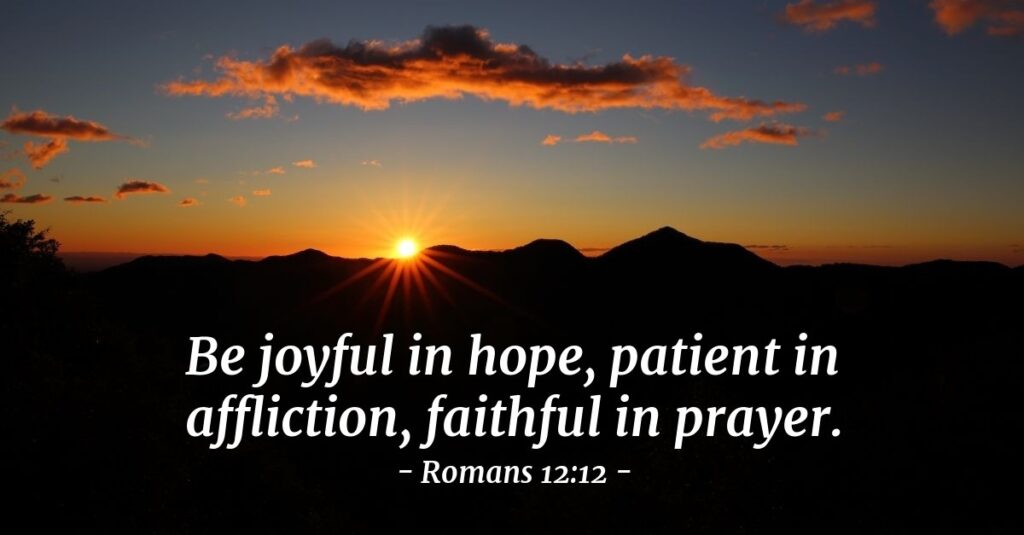 'Tis the season — more than anything — to train one's eyes upward, not on what swirls here below.
For those who find Me find life, and win favor from the Lord (Proverbs: 8:35).
Purify. Glorify Christ. Praise Him — seek direct interaction. Hold Him right before your eyes.
Give thanks.
In the quiet of anticipation, listen to Him.
It is the time — Final Advent — of expectation; of hope.
And "hope"?
"Hope is a golden cord connecting you to Heaven," Jesus told one listening woman. "This cord helps you hold your head up high, even when multiple trials are buffeting you. I never leave your side, and I never let go of your hand. But without the cord to hope, your head may slump and your feet may shuffle as you journey uphill with Me.
"Hope lifts your perspective from your weary feet to the glorious view you can see from the high road. You are reminded that the road we're traveling together is ultimately a highway to Heaven. When you consider this radiant destination, the roughness or smoothness of the road ahead becomes much less significant. I am training you to hold in your heart a dual focus: My continual Presence and the hope of Heaven."
Rejoice, so highly favored; the Lord is with you (Luke 1:28).
"Let My Life seep into the recesses of your being," relays this woman. "Do not close off any part of yourself from Me. I know you inside and out, so do not try to present a 'cleaned-up' self to Me," were the alleged "words" recorded by Sarah Young of Australia. "Wounds that you shut away from the Light of My Love will fester and become wormy. Secret sins that you 'hide' from Me can split off and develop lives of their own, controlling you without your realizing it.
"Open yourself fully to My transforming Presence. Let My brilliant Love-Light search out and destroy hidden fears. This process requires time alone with Me, as My Love soaks into your innermost being.
"Enjoy My perfect Love, which expels every trace of fear."
[resources: Michael Brown/Spirit Daily pilgrimage, Italy]
[Footnote: Back in 2001, recalled seer Manuela Strack of Germany, she "saw Our Lady descending towards us on a golden ray. She then stood (as I see it) to the left of the altar. The Blessed Virgin wore a light blue cloak and a white dress underneath. The cloak featured gold trimmings at the hem. In her hands she held a golden rosary. She had folded her hands in prayer. Now she looked at us. She was standing on a cloud and had a golden rose on her left foot. "She spoke: 'Dear children, even if you are also being tempted, especially in this earthly time, do not stop praying. I am with you. I can't tell you often enough: Call me children if you need help! I'm here for you, children!'"