---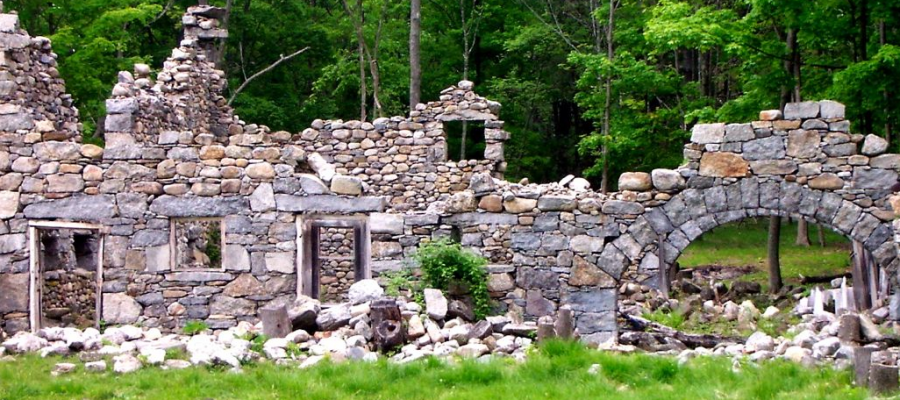 During Mass last week, a priest was making a point about stones — that is, the impermanent nature of them, of our man-made structures, even large stone ones.
His observations came after the reading from Luke, when Jesus, prophesying about the Temple, said, "All that you see here – the days will come when there will not be left a stone upon another stone that will not be thrown down," [Luke 21].
We think of St. Peter's Basilica, or perhaps the pyramids, the Great Wall of China, the Hoover Dam, or Mount Rushmore, as monuments for all time. In truth, they are temporary. 
Nothing around you, no major edifice, no skyscraper, no tunnel or bridge, or cathedral, not even the earth, is forever. Everything around us is subject to change — and eventually, annihilation, in one way or another.
It can be through erosion. It can be through explosion. "There will not be left a stone upon another stone that will not be thrown down."
That's one lesson, when it comes to stones. There are others. We can learn from them the nature of Creation: how God takes His time building it up —  one pebble, one grain of sand, one stone at a time, so slow by our frenetic pace in these modern times. The internet is instant. But it is also a cloud!
Look at the wonder of a seed germinating, and growing into an august tree, yet how long it can take! The greatest things we do are accomplished with gradual diligence and in His time.
There is the lesson on hurting others. Though they may not look like it, thoughts and words are stones and stones when thrown can be boomerangs. They come back at us. "Let him who cast the first stone." Such "stones" are tossed in the way of harsh thoughts or words, of criticism, of gossip, of arrogance, of unforgiveness. Every time we hurl something negative, we're throwing a stone. One might also say: we are adding another stone to the wall that builds around our hearts. 
There is thus the lesson, too, from rocks, of hardness of heart. "Let he who is without sin…"
Through the temptations of the years, and through a wrong response to those trials, we can develop a crust, a coating of cement, around our hearts. At times, this is caused by spirits, notes the major exorcist, Father Chad Ripperger — brick by brick, one stone after another. But we are the ones who allow spirits to pour mortar. 
This must be chiseled off to reveal who we really are, and to gain Heaven.
Instead, stones should be used for building a foundation under us. The stones with which to build a foundation are the ones of compassion, of diligence, of holiness, of humility. Be holy, not just religious. These are also stepping stones (to Heaven) and here on earth build the right kind of wall (of protection). "The Lord tears down the house of the proud, but he sets the widow's boundary stones in place" (Proverbs 15:25). Idols are made of stone; tear those kind down and etch Commandments in them.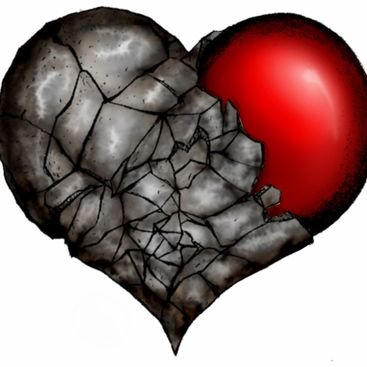 If you have trouble with compassion, get out the chisel and hammer — chip away at the granite, the  concrete. When people don't: "The deep waters have covered them; they sank to the depths like a stone" (Exodus 15:5).
Let your heart grow in the way God fashioned it. It can't do so when confined in cement. If you have trouble loving, you may have to cast out a spirit of hardness of heart before love flows. Let it be a goal this Advent — casting out hardness. Can angels move stones? We know this for sure from the boulder at His Tomb!
There is even a prayer from Father Ripperger called "Breaking the Wall Built Up Around the Heart." It is short and simple (and effective, when prayed from the heart).
"I bind this wall that is around [my or N.'s] heart in the Blood of Jesus and I break it in the Name of the Father and the Son and the Holy Spirit." (Say it three times a day for as long as you need it. Knock down the walls between you and others this Christmas season. Free your heart to love.)
[For more prayer see Father Ripperger's booklet, Deliverance Prayers: For Use by the Laity]