Have you ever wondered, God forbid, what a commercial airliner crash would feel like?
A devout Catholic named Fred Berretta of Charlotte, North Carolina, does not need any such venture of the imagination.
Berretta was in just such a crash — that of famed U.S. Airways Flight 1549 during the winter of 2009 — and to make it more chilling (literally: it was January), not to mention more terrifying, it was a water crash. How would you like to be on a jet as it hit water and soon started to sink?
You almost surely remember the images: passengers waiting on the plane's wings in the middle of the Hudson River alongside oblivious Manhattan, waiting desperately for ferries to rescue them.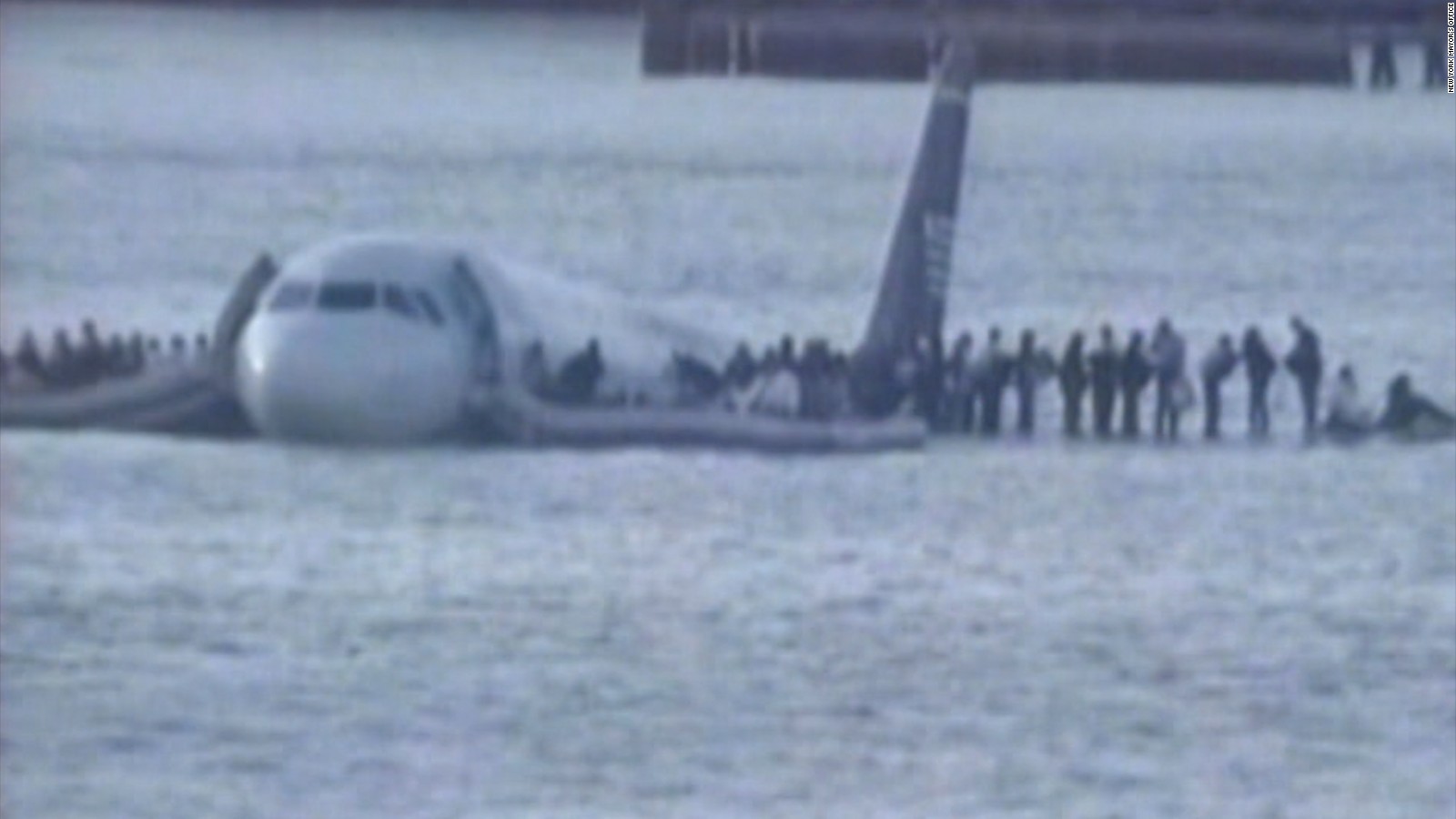 Fred was one of those passengers.
And while terrifying, Berretta was able to remain calm because he was in prayer; he'd been imploring Divine Mercy — which was his actual rescue.
We caught up with Fred the other day (we'd met at our retreat in Charlotte) and he relived those incredible moments of a dozen years ago.
A water landing?
It felt more like hitting cement.
A private pilot himself, Berretta knew the plane was in dire straits when, after take-off from LaGuardia Airport in New York City, it hit a flock of geese that caused not one but both engines to flame out.
"I kept telling myself, Okay, we've lost the left engine, and we're going to make an emergency landing. We still have the right engine, and we'll be fine."
Not so: that engine was also struck. And uncanny it was, the plane sailing through the air, silently, in an eerily calm sky, the cityscape of Manhattan below but drawing closer by the second.
"I recalled I
had placed the Pieta booklet in a side compartment [of my briefcase]," he recalled in a book, Flight of Faith. "I quickly took the booklet out and slipped it in my shirt pocket, close to my heart."
In his mind came infused words: "Where will you turn now? Will you reconcile and trust? You must choose."
"In my mind, and with all the devotion and intensity I could muster, I said, 'God, please be merciful to us, for the sake of Your Son. Please spare us. I trust in You, Jesus. Blessed Mother of God, please pray for us." He had been reading a book about Divine Mercy (providentially).
A Lord's Prayer. A Hail Mary.
A passenger said, "Twenty seconds to impact!"
Imagine.
Yet, time nearly stood still. There was a strange peacefulness in the cabin. Another infusion of words: "Will you accept My Will for your life?"
Would he? Could he? He did.
"Please be merciful to us. Please be merciful,,, But it's okay… it's okay if it's Your Will that I die today."
The passenger shouted now, "Ten seconds!"
They braced for impact.
"I bowed my head, holding the left armrest and placing my right hand over my chest," he wrote. "With my fingers I felt the smooth side of the prayer booklet in my pocket, closed my eyes, and began quietly whispering the prayer to Saint Michael the Archangel. The journey was about to end, and I did not give up hope."
Fred's head would hit the latch on his tray table with enough force as to break a chip off the hard plastic.
But the inner struggle was over.
"Amid what sounded like a rushing waterfall, I felt gravity pulling us hard to the right as the back of the plane slewed counterclockwise like an amusement park ride. As we slid, I felt this was it at last. These were finally the culminating moments. We were about to roll over and break up. I thought that at any instant I would be killed or thrown into unconsciousness."
The plane hit the river "like landing on concrete with the gear up and nothing to absorb the impact. There was a sound like an explosion of water, the plane shook violently back and forth, and at any second I thought death would come." Obviously, it did not.
And after the drama of exiting onto the plane's wings — the vessel violently shaking back and forth (but miraculously remaining intact) — and following the drama of looking for a floatation cushion (having left his seat with his), Fred and his fellow passengers got out on the wings, concerned they'd sink before a rescue boat or helicopter got to them and knowing that the river's swift current and icy temperature would prohibit a swim to either Manhattan or New Jersey. It wasn't quite over yet.
Seat cushions. Filing out. Helping the elderly.
Cutting a tether to the plane, so they wouldn't go down with it.
Trying to keep warm. Some passengers up to their knees or waists in 38-degree water.
Finally, making way onto a ferry.
Quite a day in January those dozen years ago.
Quite a testimony, to Divine Mercy. He had been reading a book about it called He Leadeth Me.
Had he any premonition of such an event?
"I did dream off and on before the plane crash for years that I would be in one," he told us. "I dreamt of being in some sort of aviation crash at least I'd say seven times. They were commercial airliners. There was a similarity in escaping from a plane — that happened in a few of the dreams, while in others I woke up at the point of the crash. Those dreams were before I became [an amateur] pilot."
Employed in the financial-service industry — in New York City that day for a last-minute meeting — Berretta had flown around the world. "I didn't have a fear of flying," he says, wondering about the night-time visions. "I loved flying."
Interestingly, he says, "the dreams ceased after the event."
The plane was reassembled and is now in an aviation museum in his hometown of Charlotte. He lives there with wife Liz. They have four children, ages 19 to 26.
To look back one has to do so with awe — reliving the sense of dread, the utter focus on an imminent event, the mental clarity "like a force crushing me down in my seat," heart pounding, breathing heavily, yet peering out the window to a day with clear skies and calm weather — "a surreal existential type moment."
Berretta later found the flight's number meaningful, for in the Diary of Saint Faustina, entry 1549, it says, "I want to live in the spirit of faith. I accept everything that comes my way as given me by the loving Will of God, Who sincerely desires my happiness. And so I will accept with submission and gratitude everything that God sends me. I will pay no attention to the voice of nature and to the promptings of self-love. Before each important action, I will stop to consider for a moment what relationship it has to eternal life and what may be the main reason for my undertaking it: is it for the glory of God, or for the good of my own soul, or for the good of the souls of others? If my heart says yes, then I will not swerve from carrying out the given action, unmindful of either obstacles or sacrifices. I will not be frightened into abandoning my intention. It is enough for me to know that it is pleasing to God. On the other hand, if I learn that the action has nothing in common with what I have just mentioned, I will try to elevate it to a loftier sphere by means of a good intention. And if I learn that something flows from my self-love, I will cancel it outright from the start."
Take that to heart in these times, in this season of Christ's Mass.
[resources: Pieta booklet,   Flight of Faith, and Divine Mercy in My Soul]
+