---
It's that time of year we think about what Jesus looked like as we contemplate images such as the Holy Shroud.
Too often, Jesus is presented in a way that conforms with what an artist wanted Jesus to look like. The Shroud grants us a great guide. It is real. It conveys power. It conveys wisdom. It conveys a masculinity that is sometimes missing in the Church.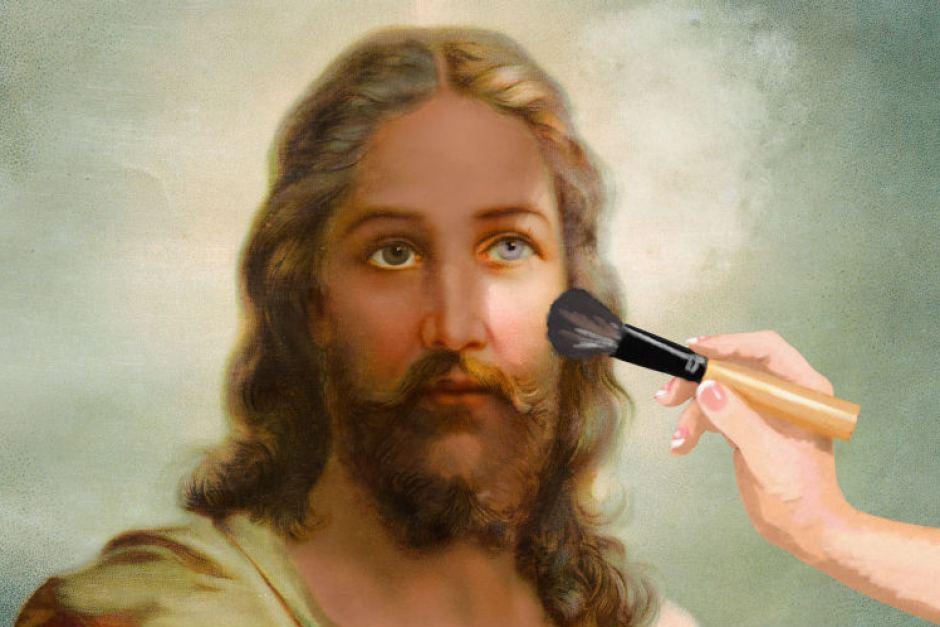 So many images are of a delicate Man, a comely male, a male who is nearly effeminate.
So it is that we note a priest making news of late with a stated mission of bringing masculinity back to Catholicism.
An urgent need this is, in the wake, especially, of the homosexuality crisis.
Look at the Shroud. Look at it and you see a reflection of God. Look at it and you see strength beyond strength. For the soft side, for the ultimate in femininity, we have the Blessed Mother — His perfect complement. So it is that the Catholic Church has the perfect balance, and no need for effete images of the Lord. The Shroud even shows His musculature. This was no wimp!
As a psychiatrist named Dr. George Ritchie, who had a near-death experience during which he encountered the Light of Jesus, once recollected (we can never repeat this
description enough):
"I wasn't sure when the light in the room began to change," wrote Ritchie in his extraordinary book. "Suddenly I was aware that it was brighter, a lot brighter, than it had been. I whirled to look at the nightlight on the bedside table. Surely a single 15-watt bulb couldn't turn out so much light? I stared in astonishment as the brightness increased, coming from nowhere, seeming to shine everywhere at once. All the light bulbs in the ward couldn't give off that much light. All the bulbs in the world couldn't! It was impossibly bright: it was like a million welders' lamps all blazing at once."
In the middle of that came the thought that he was glad he didn't have physical eyes; for the light was so bright it would have destroyed his retinas. With his spiritual "eyes," however, he had no problem looking at "it."
"No, I corrected myself, not the light," wrote Ritchie. "He. He would be too bright to look at. For now I saw that it was not light but a Man Who had entered the room, or rather, a Man made out of light."
Instantly, recounts Ritchie, a command formed itself in Ritchie's mind. Stand up! The words came from deep inside, along with the certainty that he was "in the presence of the Son of God," Whom he describes as "the most totally male Being I had ever met."
This was not the Jesus of his Sunday school books, noted Dr. Ritchie.
It was not the Jesus too many artists portray.
"That Jesus was gentle, kind, understanding — and probably a little bit of a weakling," he notes. "This Person was power itself, older than time and yet more modern than anyone I had ever met."
Timeless. Masculine. The warrior Who came — though few seem to acknowledge this — specifically to break the hold of the devil, to conduct spiritual warfare, which He decidedly did after those forty days on the desert. "The reason the Son of God appeared was to destroy the devil's work," notes 1 John 3:8. Adds Colossians 1:12–13 says, "Giving thanks unto the Father . . . Who hath delivered us from the power of darkness, and hath translated us into the Kingdom of His dear Son." 
[resource: Return From Tomorrow]