---
Sunday's Mass reading was interesting in light of what swirls around us.
"I urge you, brothers and sisters, by the mercies of God, to offer your bodies as a living sacrifice, holy and pleasing to God, your spiritual worship. Do not conform yourselves to this age but be transformed by the renewal of your mind, that you may discern what is the will of God, what is good and pleasing and perfect" (Romans 12:1).
It wouldn't hurt to read that every time you feel like you're caught up in the news (instead of simply viewing it as a sign) or any time you feel like arguing with someone. Here's today's Mass reading (1 Corinthians 2):
"We have not received the spirit of the world but the Spirit who is from God, so that we may understand the things freely given us by God. And we speak about them not with words taught by human wisdom, but with words taught by the Spirit, describing spiritual realities in spiritual terms."
---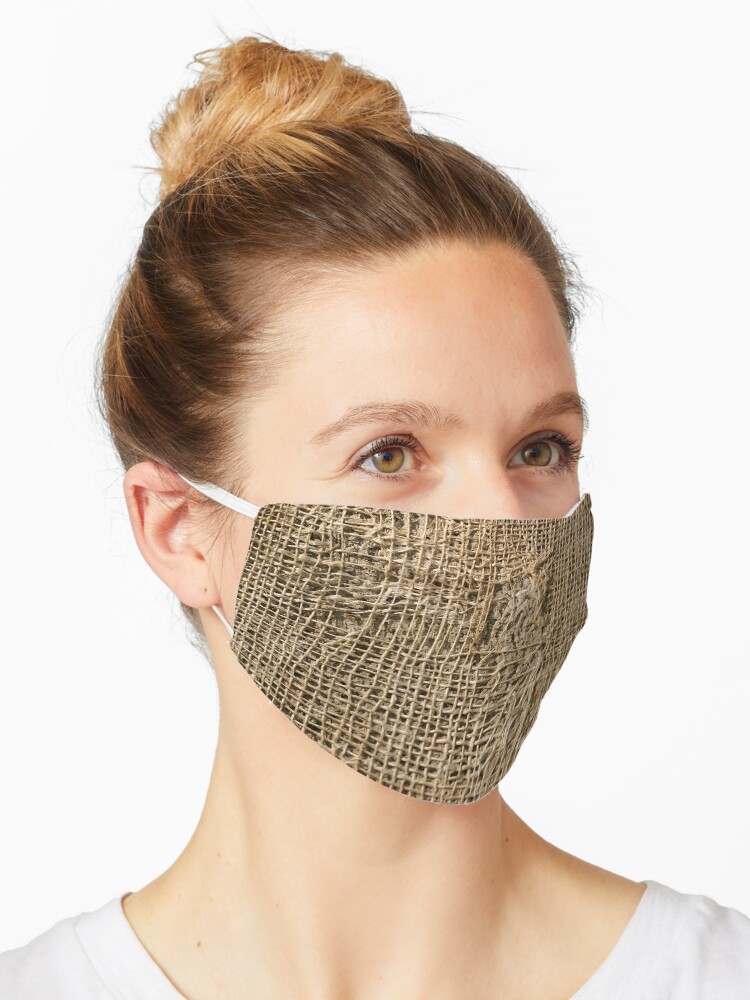 When it comes Scripture (which it always should), it is interesting to note Jonah's warning to that great sinful city of Nineveh (the New York of its day).
The prophet told everyone to repent, and the king donned "ashes and sackcloth" (Jonah 3).
Are masks the modern version of "sackcloth" (or, as Father Zach Martin, who hosts our podcast, says, "perhaps God's way of keeping our mouths shut")?
(And while they are obviously necessary in circumstances where the virus can spread, can anyone really warm up, below, to this?)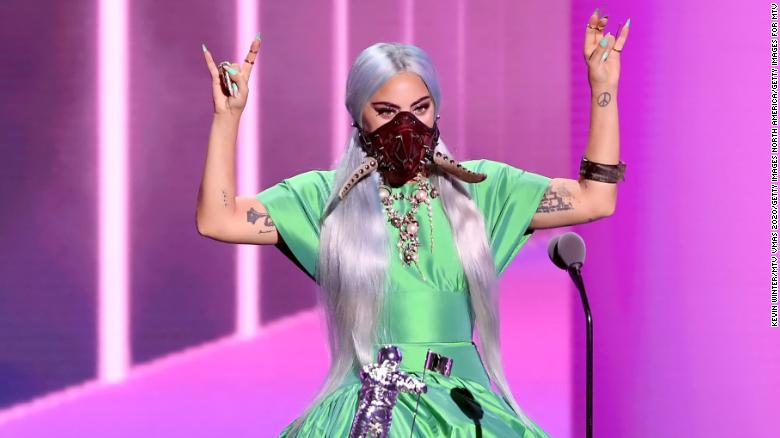 Our demonic time.
---
At Mass last Sunday, we also heard that a friend nearly died recently of covid-19. She was part of a team that disinfected the church. The virus remains a stealth threat, not so bad in the large majority of cases, lethal or permanently damaging in others, which is why there have been all the precautions: Scientists simply can't get their brains around it (perhaps because of a supernatural component). A Eucharistic minister we knew did die earlier in the year of a suspiciously sudden respiratory illness while in Germany.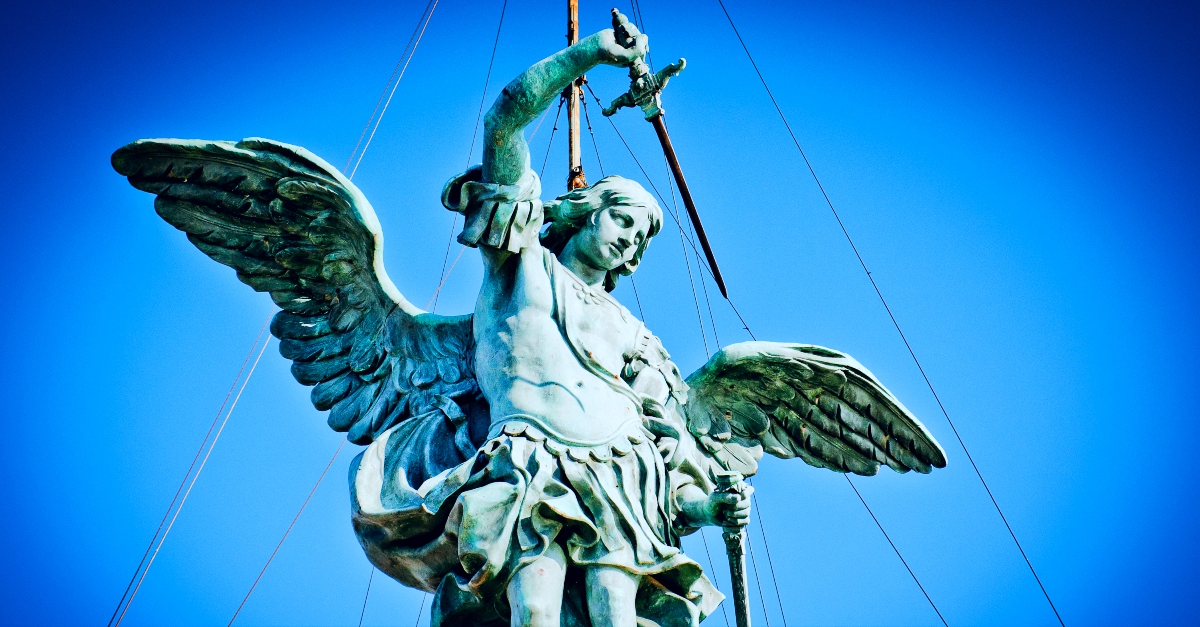 ---
For many years, we have carried articles prefaced with the words "upheaval watch." This is because we feel future events may well include something akin to civil uprisings and even domestic warfare.
Look at just the past few months: the black protests after the death of George Floyd, and now counter-protests by largely white groups and sometimes militia, supremacist, and survivalist types, who have been quietly forming during the past twenty years. Are we ready to see a racial face-off? Will there now be more strife as the nation's demographics continue their inexorable shift? Is the anger spewed for decades on airwaves now about to turn even more physical?
Just last weekend, one member of an ardent group called Patriot Prayer was shot to death by a protester during a counter-demonstration in Portland, perhaps a follower of Antifa, while a 17-year-old white rifleman opened fire on (some assert in self-defense, some say as a vigilante) in Kenosha, Wisconsin. In Chicago, two police officers were shot, and the same number in St. Louis.
Meanwhile, evangelicals leaving the Republican National Convention were accosted, and Republican Senator Rand Paul and his wife were surrounded by an angry mob that they feel put their lives in jeopardy. A U.S. senator — a block from the White House!
Not too long ago, looting broke out in cities like New York, transforming some streets into war zones.
Now jump the Atlantic to Germany, where on Saturday a mob tired of covid restrictions stormed the German parliament building (the Reichstag).
Today, ironically, is the anniversary of World War Two.
Are we flashing back to Germany a hundred years ago, in the wake of another pandemic?
We are in such a time that the head of the U.S. Joint Chiefs of Staff had to issue a statement last week saying the military would not become involved in the event of a disputed election.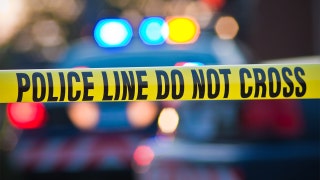 ——————————————-
A real spirit of upheaval is manifesting, not just a "watch" (to borrow meteorological lingo) but a "warning."
Unfortunately, we don't see this settling into an easy situation at the present time.
If the coming U.S. presidential election is contested, expect much more street activity and probably concomitant violence.
It's not just race. It's strident suspicions. It's conflicting philosophies of life. It's economics. It's cultural. It's religious. It's spiritual. Of course, it is political. Oh, is it political! The Divided States of America may soon become that literally: a nation separated into regions at odds with each other, even brother versus brother.
Statues are toppled, first as if to eradicate those who founded America, then on to Christian ones, including Saint Junipero Serra — as if evangelization is oppression when, in fact, in most cases, it was not oppression but liberation: the spiritual freeing of natives who were immersed in the witchery of paganism.
Statues are defaced (especially Mary; why Mary?), a priest is punched during Mass, a Eucharistic minister is belted in the neck on the way down from the altar, a cop in New York is pinned to the ground by a hoodlum, city property is destroyed elsewhere, caravans of bikers sweep through the Upper Midwest, a rage-filled man grabs at the face mask of a protester while fights break out at places like Wal-Mart. And they want to get rid of police forces?
It is the spirit of rebellion, it is rising on every side, and in the growing disorder we recall that the Good Book tells us that "rebellion is as witchcraft" (1 Samuel 15:22-23: "And Samuel said, Hath the Lord as great delight in burnt offerings and sacrifices, as in obeying the voice of the Lord? Behold, to obey is better than sacrifice, and to hearken than the fat of rams. For rebellion is as the sin of witchcraft, and stubbornness is as iniquity and idolatry. Because thou hast rejected the word of the Lord, he hath also rejected thee from being king.").
Note here also the importance, for everyone who loves order, of obedience. Sacrifice purges sin but obedience prevents it. Witchcraft is a rebellion in its disobedience to God the Father. Preacher Derek Prince once said that witchcraft is the universal religion of rebellion. Witchcraft is of a spirit which works through those who seek power outside of God. To exercise power outside of God is rebellion for it is to deny the legitimate liberty and authority God gives to humans. It is to defy God. Where there is rebellion against God or human authorities ordained by God such as government and employers or parents or spouses, there are problems.
—————————————
Is it any wonder that record wildfires blaze in California while a hurricane sweeps into Louisiana at the same time as shooting and politics and rallies and looting?
It is what a "word of knowledge" we published a month before the Floyd death predicted, that there would be a "disruption within the disruption." That prophecy was fulfilled almost immediately.
One specialist in "cliodynamics" — the mathematical modeling of socio-historical processes — finds the protests and social conflicts spilling into American streets happen at regular intervals throughout history. His study revealed outbursts of violence in the 1870s, 1920s, and 1970s. These 50-year cycles reach a crisis point as society becomes increasingly unstable, which the forecast seems to be accurately predicting for 2020. Disturbingly, the cliodynamics expert says these periods of social turmoil can last between ten and fifteen years (if you believe in cliodynamics, which we hadn't heard of before).
Remember: Satan is the spirit of rebellion and division. He is a spirit of death. He is the Grim Reaper. He is the Great Deceiver. He is also "prince of this world" (said Jesus).
Stay in prayer.
Resist the inclination to hate.
Resist the tug of worldliness.
Obey proper authorities.
Throw love toward hatred.
Love is your "refuge."
And stay tuned.
Yes, Christians fight when Christians must.
But remember that above all, love is a bridge.
[Footnote: the "word" came April 26, 2020, at 3:12 a.m.: ""There is now going to be a disruption within the disruption around you because the lesson of Heaven has not been met. Remember that seeking God in earnest will provide the only sight in darkness. Otherwise confusion sowed by the timeless nemesis will cloak all of reality with a false knowing. Never will those who follow the precepts of evil attain final victory, though it will now seem that way on this earth. Only praise God and light will come into any darkness."]
[Look at some headlines on the Drudge Report:
DC MAYOR FEARS USA 'DESCENDING INTO A RACE WAR'...
Police Investigating Antifa Supporter in Portland Shooting...
As Guns Drawn, a Volatile New Phase?
Americans divided over armed civilians who flock to protests...
Vandalism of mayors' homes takes protests to new level...
Kenosha on edge as President visit looms amid tensions...
Arrests Mostly Outsiders...
New focus for campaign: Who will keep you safer?
Trump accuses Biden of blaming police for violence...
Claims Portland 'entirely ablaze'...
Compares cops who use force to golfers who 'choke'...
Protests erupt in Los Angeles after fatal police shooting...]