From the London Telegraph:
Pope Francis has requested a debate over allowing married men in the Amazon region of Brazil to become priests, in a controversial move that is likely to outrage conservatives in the Church, Vatican sources say.
The pontiff took the decision to put a partial lifting of priestly celibacy up for discussion and a possible vote by Brazilian bishops following a request made by Cardinal Claudio Hummes, the president of  the Episcopal Commission for the Amazon, Il Messaggero newspaper quoted the sources saying. Cardinal Hummes reportedly asked Francis to consider ordaining so-called viri probati, married men of great faith, capable of ministering spiritually to the many remote communities in the Amazon where there is a shortage of priests, and evangelical Christians and pagan sects are displacing Catholicism.
[Return to www.spiritdaily.com]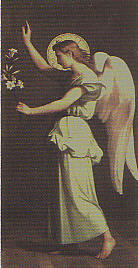 Pray always for purity and love
+++