The wonders of Christmas are accented by accounts we receive of modern wonders. The Holy Spirit has not left; Christ sent Him upon us. And so, despite what our secular society, and even our theologians, try to instill, the miraculous remains among us.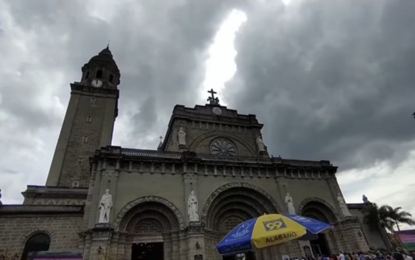 We receive accounts of images that seem to appear in Adoration chapels and of cloud formations that uncannily resemble the image of Jesus or Mary and of an unusual colored light bathing a Midwest Christmas decoration and we don't think it's all a product of the imagination.
There are too many. It is an outpouring. It comes especially in the way of angels. Angels are among us!
Remember this well and always.
"When we nearly die, we find that we are not alone and presumably have never been alone," emphasizes Dr. Kenneth Ring at the University of Connecticut, a major researcher who has logged countless cases of folks who were clinically "dead" or nearly dead and had such experiences. "We have someone or something that appears to guide us benevolently, albeit invisibly, in our lives on this earth, but that can intervene at critical moments and, even, as in the near-death state, manifest clearly to our awareness."
Why then do we fear — when we need only pray for the help of our angels?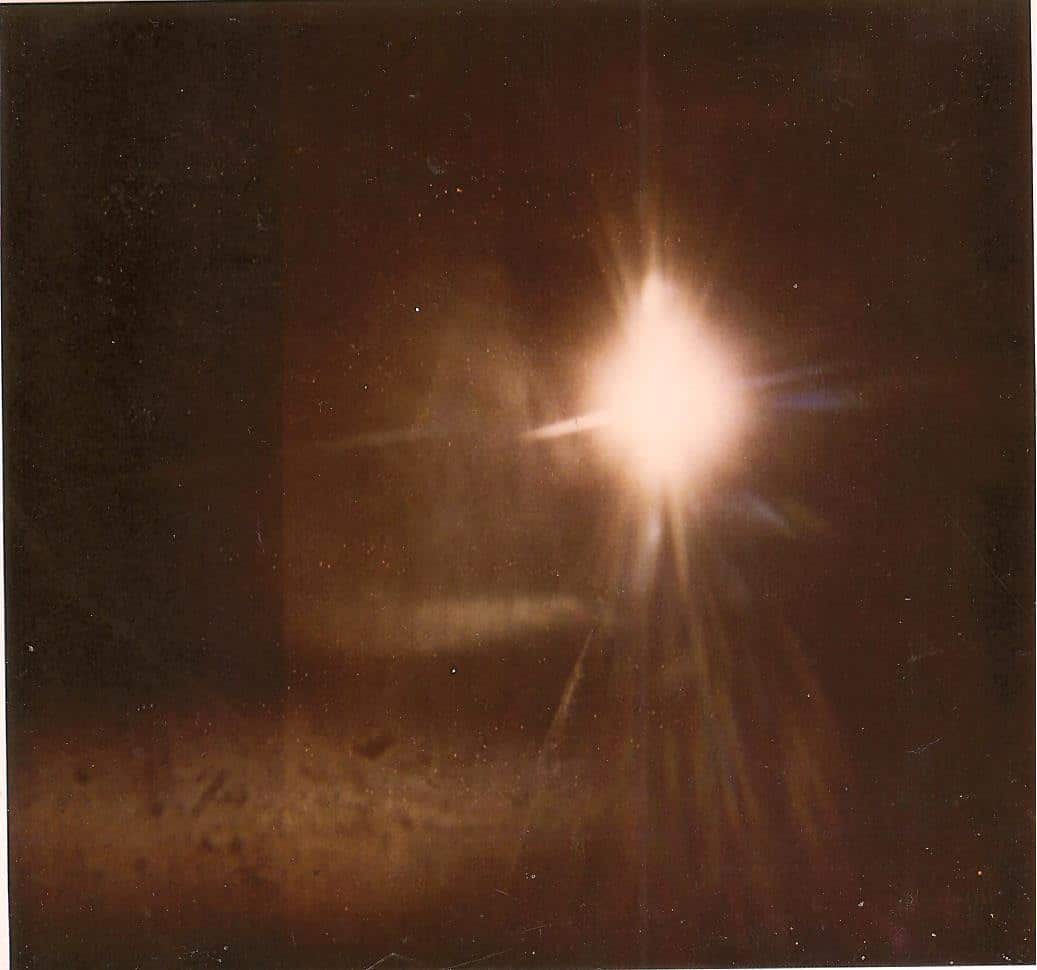 "Back in 1993, I attended a weekend retreat for divorced or single Catholics and had a special visitor," asserts Theresa McAvinney of Westfield, Vermont. "One night, I was suddenly awakened and beside my bed was a beautiful, smiling 'angel' with large, light-colored eyes, a broad smile, and billowy blond curly hair. It was a happy face. I remember saying, 'Oh, it's you!' then turned over and went right back into a peaceful sleep. The next morning in the chapel as I was speaking to the Lord, the thought of my special visitor came back and I thanked the Lord for the special gift." 
Was that an angel?  
"Yes, I believe angels are among us," adds Deacon Robert Burns of Louisville. "Several years ago I was the spiritual director for a pilgrimage to [an apparition site]. One of the side trips was to a lake. The road down to the lake was too narrow for the bus to use. We had to walk down to the lake. When the day was almost over my wife, who has trouble climbing hills, started to walk to the top of the hill before the other pilgrims. About halfway up the hill, I heard a loud voice say, 'Pick up that rock!'  I looked all around and no one was anywhere to be found.
"Feeling like a fool I picked up the rock and started up the hill. 
"The rock was about the size of two softballs. Further up the hill, we passed a young man. As we passed him he quickly jumped behind me as if to get me in a chokehold from behind my back. I quickly turned around and lifted the rock over my head. The young man got this frightened looked on his face and ran off into the woods."
Often, we have reported on "mysterious strangers." As the Bible tells us, angels can come in human form (or God can inspire a person to play the role of an angel).
Sometimes it's hard to tell which it is.
"My mom and I and my two children were coming back from San Antonio, Texas," notes another reader. "We had to pass through Houston. I was driving and we were on a very busy stretch of road when it began to rain.
"I turned on the wipers and on my side I couldn't see a thing. We had forgotten to change a worn wiper. There were cars speeding by us and I was driving almost blindly.
"I prayed that God would help us get off and not have an accident. I got off an exit and we pulled into a parking lot. We decided if the rain let up to find a service station and see if someone could change the wipers. There was a lull so we started looking for a station.
"We found one, but there only one man there and he didn't work there. He directed us across the street to another station.
"I drove to it and my mom said that she was going to ask for help inside. The girl working inside was of no aid so my mom went outside deciding to ask a lone man putting gas into his car to help us.
"He pulled in next to us and came to my side of the car. He was a really stocky, dark-haired man with nondescript features. He started to examine the wiper and lifted it. He said it was worn and needed to be changed. He walked back into the station and asked the girl where the nearest auto parts store was. There was one about a minute away.
"My mom said that she could find it if he gave her directions. He said, 'No, just follow me.'
"He immediately got into the car and left. I had to follow quickly. We were on the service road leading to the auto store and we were approaching a red light. He was in front. As we approached the red light, out of the corner of my eye I noticed a dark maroon truck coming off of the highway. It was going very fast and as it went into the lane next to me it suddenly jumped in front and would have side-swiped us if I hadn't jumped to the other lane. 
"The truck was not stopping! The light was red and the truck bumped into the man ahead of us! I saw as the truck hit the fellow in front, and the driver of the truck lifted up his arms in anger. He was obviously really drunk.
"My mom and I said, 'Oh my God, this is our fault. This poor man is helping us and has an accident!'
"Well, the light turned green, the man went, then the truck, then us. The truck was weaving all over the road and I stayed away. The man pulled into the auto parts store.
"I thought he would be really upset about his car, but he just got out and walked straight into the parts store. My mom followed him. I looked at his bumper: no damage! My mom said that he was at the counter asking about wipers and telling them what we needed.
"She asked him if he got hit, and mentioned how the driver that hit him was probably drunk. The man said, 'Yes, I saw him and knew he coming so I pressed down on the gas pedal and moved forward.' As soon as the wipers were ready and the auto parts employee was putting them on, the man got back into his car and left.
"When my mom got into the car she told me when she was about to reach into her purse, he stopped her and said, 'No, you don't owe me anything.' And my mom replied, 'I owe you a lot cause you've done so much for us.' He then said, 'You can't pay me.'
"That is when my mom asked, 'What is your name?' And he replied, 'Just Mike.'
"My mom said, 'Then we'll pray for you Mike.' And he replied, 'I can use all the prayers you can send my way.'
"After we left, I just felt strange. His manner was so business-like — as if he had a mission…"
Which he did; which they all do; which is just why angels come, especially this time of year.
[Footnote about photo above: "It was taken on December 18th, 1997 during prayer. My friend took this picture while she was praying for me during the delivery of my third child. As was her habit, she pointed her camera towards the sky and this image which I believe to be a miraculous one, appeared on the film. Can you see a figure to the left of what may be the sun? I had prayed for the gift of one of my son's to be born on one of Mary's feast days, as I have a devotion to her. I later and joyfully found out December 18th had been celebrated in the Church at one time and was known as the 'Feast Day of the Expectation of Mary.' I think that this is a beautiful and miraculous image of the expectant Mother of God. Merry Christmas, Pam Thorne, Plymouth, Connecticut]