From Associated Press:
The Vatican on Tuesday will put its past hospital president, Giuseppe Profiti, and former hospital treasurer, Massimo Spina, on trial on charges they diverted hospital donations to renovate Bertone's retirement fixer-upper. The Vatican tribunal, located just steps away from the palazzo in question, has warned the two defendants would be tried in absentia if they don't show up.
It's the latest financial scandal to strike the Holy See as Francis works to clean up centuries of shady business dealings in the walled-in, 44-hectare offshore city state, the world's smallest. And it comes as Francis copes with the fallout from the embarrassing exit of his top financial adviser, Cardinal George Pell, who returned to his native Australia last week to face trial on years-old sex abuse charges.
Profiti, who had been appointed hospital president by Bertone in 2008, has said the 422,000 euros in hospital foundation funds that he used to spruce up Bertone's home was an investment, since he intended to use it for fundraising events for the hospital.
[Return to www.spiritdaily.com]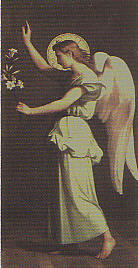 Pray always for purity and love