From WorldNetDaily:
According to Breaking Israel News, an excavation at the fortress Machaerus, built by Herod on the shores of the Dead Sea, found a large ritual bath that likely was constructed for the royal family's use.
The bath, which has 12 steps, was fed from a reserve pool when its water ran low.
The report explained a ritual bath would have needed at least 83 gallons of water, and this one apparently was fed by a 54-foot-deep underground cistern that also watered the gardens.
[Return to www.spiritdaily.com]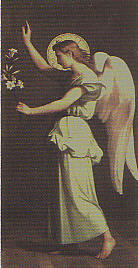 Pray always for purity and love
+++