From the Christian Post:
Brazilian President Michel Temer has left the Alvorada Palace where his family was living amid fears that it's haunted, and called on a Roman Catholic priest to drive out the "evil spirits."
Temer, who replaced the impeached Dilma Rousseff in 2016, told Brazil's Vega magazine that he felt something was off about the Alvorada Palace. "I felt something strange there. I wasn't able to sleep right from the first night. The energy wasn't good," said the president, who is a Catholic.
[Return to www.spiritdaily.com]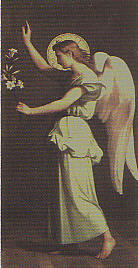 Pray always for purity and love
+++