From Fox News:
A Christian printer in Britain reportedly refused to print business cards for a transgender diversity expert, claiming taking up the order would go against his religious views.
Nigel Williams denied his printing services to Joanne Lockwood, a consultant at transgender diversity firm SEE Change Happen, which is aimed at offering advice to businesses on inclusion of LGBTQ staff, The Sunday Times reported.
Lockwood tried to get her company's promotional materials printed at Williams' firm, but he refused, saying taking up the contract would "make pressure worse" for other Christians.
[Return to www.spiritdaily.com]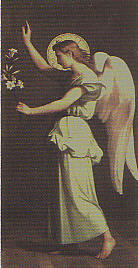 Pray always for purity and love
+++