---
Do eclipses really mean anything?
Of course not.
Well, sure they do.
Don't know…
Maybe best put: sometimes.
We know they can because Scripture itself links certain of them to major events (Isaiah 13:10; Joel 2:10;  Joel 2:31). 
One occurred during the Crucifixion (Luke 23, New American).  
Thus, turn not thy nose up at signs. "Immediately after the distress of those days, 'the sun will be darkened,'" prophesied — Jesus (Matthew 24).
The coming one on August 21? The view from here is that it will not be accompanied by an immediate coinciding world-shaking event, but ushers something in — that it seems of peculiar timing and thus perhaps of subtle meaning that will be clear in retrospect. Only in the United States, interestingly enough, will the total eclipse be witnessed. More on this in our new "special report," wherein we also discuss some fascinating "coincidences" with liturgical and historic dates, along with some truly noteworthy manifestations of demonism as another "sign" (and alleged messages from near-death experiences, ones that have no Church approbation and are a bit beyond what we normally post, thus their confinement to such special reports).
It's the first such eclipse to sweep across the nation in a hundred years, yet the next one will be in just seven years and will cross the nation in a mirror-opposite pattern, forming an "X" on the U.S. (or a cross, depending on your perspective), when superimposed on the one this month. The point at which they intersect will be: the borders of Missouri, Illinois, and Kentucky.
Make of that what you will. It is a strange time — and that's the biggest sign of the times. Things are not going so well, these days, despite lessened threats of persecution and a tamping down of abortion activism and gay "rights."
The dangers have not diminished; in fact they seem augmented.
We are entering a period, at all levels, of upheaval.
As Saint Elizabeth Anne Seton said, "Disorder in the society is the result of disorder in the family." Is our nation in trouble? It has been and continues to be.
Let us note the Mass reading Wednesday, for it is perhaps pertinent: "The Lord said to Moses and Aaron: 'How long will this wicked assembly grumble against me? I have heard the grumblings of the children of Israel against me. Tell them: By my life, says the Lord, I will do to you just what I have heard you say. Here in the desert shall your dead bodies fall. Forty days you spent in scouting the land; forty years shall you suffer for your crimes: one year for each day. Thus you will realize what it means to oppose me" (Numbers 13).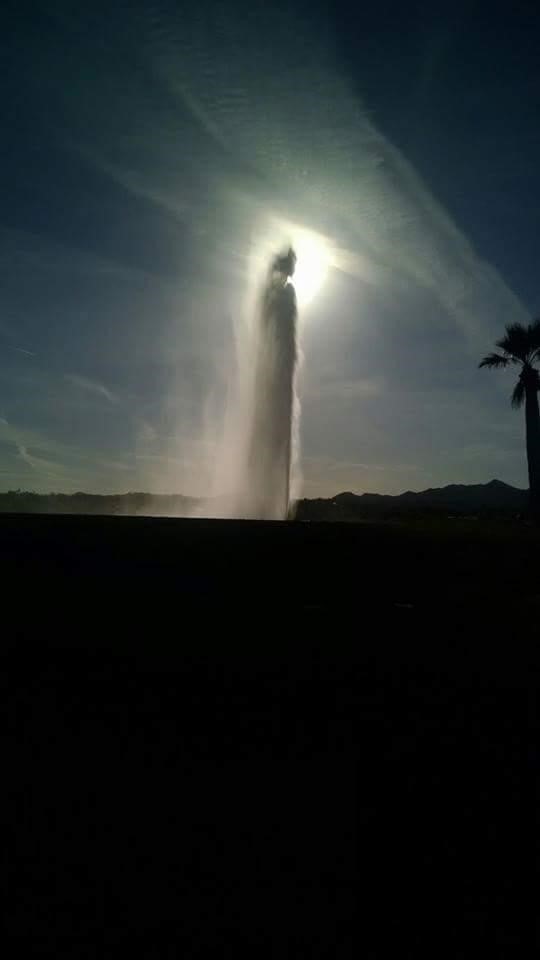 Are we in for a long stretch?
Can we not — are we not — obliged to pray for purity, and thus to pray the most painful aspects of the coming reorientation away?
While we seek equipoise, to present various viewpoints here — all sides of political and theological discourse — we certainly don't buy into notions of a coming "rapture." Just the opposite: it's not the end; rather, a new beginning. But major events? Praise God for them, when they humble, when they cleanse.
[resources: New special report; Where the Cross Stands and Tower of Light]
[Feedback: "I have taken a special interest in this upcoming solar eclipse since my family lives in Southern Illinois.  The place where the 2 eclipses intersect is also close to a place called Bald Knob Mountain.  On the top of this mountain is a large white Cross.  Consoling isn't it?  Just thought you'd like to know that little bit of information. With prayers, Frances"
[Footnote: John Adams (letter to Abigali Adams, July 3, 1776): "I am surprised at the suddenness as well as the greatness of this revolution… It is the will of Heaven that the two countries should be sundered forever. It may be the will of Heaven that America shall suffer calamities still more wasting, and distresses yet more dreadful. If this is to be the case it will have this good effect at least. It will inspire us with many virtues which we have not, and correct many errors, follies, and vices which threaten to disturb, dishonor, and destroy us. The furnace of affliction produces refinement in states as well as individuals. And the new Governments we are assuming in every part will require a purification from our vices, and an augmentation of our virtues, or they will be no blessings. The people will have unbounded power, and the people are extremely addicted to corruption and venality, as well as the great. But I must submit all my hopes and fears to an overruling Providence, in which, unfashionable as the faith may be, I firmly believe."]