---
[adapted from Fear of Fire]
When I wrote a book called The Final Hour in 1992—a book about the apparitions of the Virgin Mary since the Miraculous Medal up to the present—I had no intention, initially, of a title that sounded so apocalyptic. It was simply a compilation of her alleged as well as Church-approved appearances along with the messages.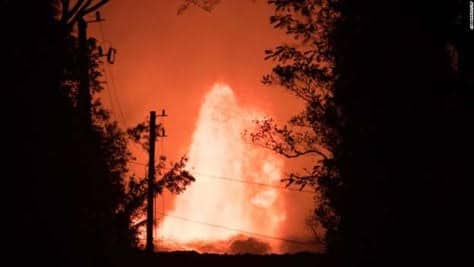 Yet in the midst of writing it, I had an inflected thought that said, "You shall call this book 'The Final Hour.'" It was a very strange "thought," for that title had never come to mind and I wasn't even at the stage yet of contemplating a title. Yet there was the interior prompt, which I immediately dismissed as too reminiscent of pitied, ridiculed folks who parade around places like Times Square with sandwich boards that proclaimed that "The End is Near."
None of that for me. It was enough that I'd jeopardized my career as a secular journalist by even delving into Catholic writing (I thought I was only doing so temporarily, as a "thank you" to the Blessed Mother), and such a title would obliterate my reputation. But I "heard" it again: "You shall call this book 'The Final Hour.'" I thought, "I shall not call this book 'The Final Hour'!"
And that—or so I thought— was that. I heard the "voice" a third time and again managed to dismiss it before heading out for daily Mass at eight a.m. at Our Lady of Mount Carmel in Niagara Falls.
There, to my shock, the Mass reading that day, not half an hour after that "voice," was from 1 John 2: 18: "Children, it is the final hour; just as you heard that the antichrist was coming, so now many such antichrists have appeared. This makes us certain that it is the final hour."
And so the book, which, with virtually no publicity, became successful way beyond my expectations (selling far more than secular books of mine that had been on shows such as Today, Phil Donahue, Nightline, and McNeil-Lehrer), was called The Final Hour. I still don't know what that means, nor do I pretend to understand Heaven's time frame. It didn't feel imminent. It was the final hour, not the final minute.
But those chastisements loomed, faded, loomed again, before lessening, then seemed threatening—more than ever, more perhaps than before Hitler—again. It was like Nineveh, where Jonah felt like a false prophet when punishment was put off (due to fasting), as well as Sodom and Gomorrah, where God held back His Hand because fifty, then forty, then just twenty were interceding. The numbers varied: down, up, down—further than before. Were we doomed to that "twenty" or "ten"? This reckoning with Nineveh and Sodom shed light on how, through the decades, the Virgin, the Lord, or an angel could issue dire messages of imminent chastisement yet nothing arrived, nothing, at any rate, apocalyptic, nothing on the scale that had been implied. It was not because the Blessed Mother was wrong, nor necessarily that an apparition was false. In some cases, I believed, it was because she had marshaled those "ten" figurative faithful to pray, do penance, make sacrifices.
It was why there were seers like Anh who were stigmatic, victim souls: folks had offered up prayers and sufferings. They had committed themselves to devotions such as First Saturdays (requested at Fatima).
This was seen when the third secret was released, Mary radiating a light that quenched the torch with which an angel was about to punish the earth, her overpowering radiance due to all the prayer and sacrifice she'd gathered. On October 11, 1993, Sister Lucia made an astounding assertion that "the Consecration of 1984 prevented an atomic war that would have occurred in 1985" [my italics].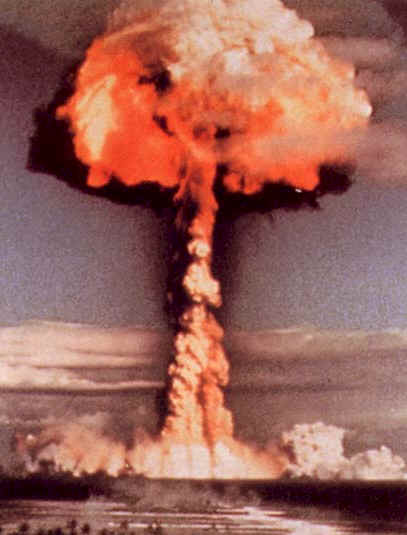 That was the year a fellow named Dr. Howard Storm had a near-death experience, in which he was was shown the future and (allegedly) told there would be no nuclear holocaust, and that God would not allow men to destroy the entire planet.
The remark by Lucia, made to a contingent headed by Cardinal Ricardo Vidal of the Philippines, all but confirmed that such a war was what was indicated by the famous third secret and the "angel with a flaming sword in his left hand; flashing, it gave out flames that looked as though they would set the world on fire; but they died out in contact with the splendor that Our Lady radiated towards him from her right hand."
A nuclear warhead would come with flames flashing and an all-out war would indeed seem to "set the world on fire." On May 13, 1984, one of the largest crowds in the history of Fatima gathered to pray the Rosary and that very day an explosion at the Severomorsk Naval Base destroyed more than half of all the missiles stockpiled for the Soviets' Northern Fleet in what Western military experts called the worst naval disaster the Soviets had suffered since World War Two. In December, a Soviet defense minister, mastermind of the invasion plans for Western Europe, suddenly and mysteriously died, followed soon after by hard-line Soviet leader Konstantin Chernenko, who was succeeded by Mikhail Gorbachev.
A "period of peace"—as promised in the Fatima secrets—had been granted and incredibly, on November 9, 1989, came the astounding fall of the Berlin Wall, followed by the independence of Poland, Czechoslovakia, Romania, Bulgaria, Albania, and East Germany (which was reunited with West).
No geopolitical expert, no ambassador, and no intelligence agency predicted this was going to happen or even that it could occur. By Christmas, 1991, the Union of Soviet Socialist Republics was falling apart, with freedom for heavily Marian Ukraine. I was in Rome when Lech Walesa was elected president and vividly recall a large photograph on the front page of a newspaper that showed the victorious freedom fighter smiling, next to a Fatima statue. War—atomic war—had been averted. Communism, at least for now, had fallen. It was beyond astonishing.
[Next: But did the secret really relate to war — or something additional?]
[adapted from Fear of Fire]