As reported years ago (The Final Hour, 1992), Ukraine was dedicated to the Mother of God in 1037. Some believe it was the first nation formally consecrated to her.
We're not sure (France, Italy, and Spain go back a long way too), but, with the eleventh century — after the turn of another millennium — we are talking just about a thousand years ago.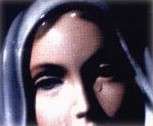 It was done under the direction of Yaroslas the Wise and as related in The Final Hour, "Historically dominated by its northern neighbor, Russia, the Ukraine was to endure a repression and persecution as great as any in history. In [the hamlet of] Hrushiw (also spelled Hrushiv or Hrushow) between Lviv and Drohobych, on the right bank of the Bystytsia River, a drama that served as an indicator of the evil times was beginning to unfold."
That drama had to do with major apparitions in 1987 that began on the first anniversary of the Chernobyl disaster, when first a young girl and then thousands saw Mary in the glow above a chapel, even those watching on Russian TV news (which was reporting on attempts to halt it, and apparently had no idea what would appear on their videotape).
"Founded in the twelfth century, Hrushiw is a poor peasant village with ducks, pigs, thick gray mud, and kerchiefed peasant women laboring past the pastures with their long crooked walking sticks," said the book. "Some 3,561 humble souls resided there" when we visited, "and the hamlet, near the train station of Dobrovljani, had a long and fascinating history of supernatural events.
"It was said that Our Lady had appeared there long before the 1987 apparitions — nearly four hundred years ago, when local wars were being fought across this terrain that one day would be conquered by Russia and sucked into the southern flanks of the evil Soviet Union."
I wasn't able to confirm many of the historical details, but there seemed to be a consensus that a luxurious willow tree marked the spot of the Virgin's apparitions.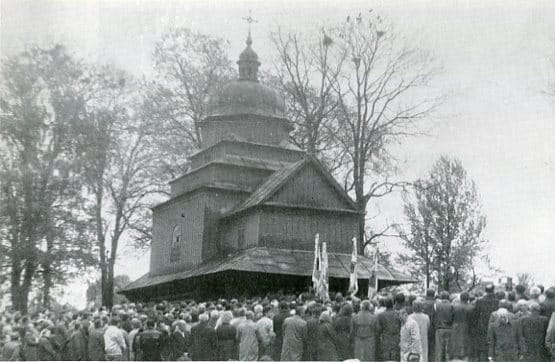 An icon of Mary was hung in the tree around 1806, one that never seemed to fade with weather or age, and a spring of water erupted from a hollow in the willow, leading pilgrims to come, light candles by the well, and drink the miraculous waters.
"Eventually a little chapel was constructed over the well in what is known as the Krasna area of town.
"None of that to the liking of the local caretakers, or feraltery, who came by with whips to chase pilgrims away. When the devout kept arriving, seeking miraculous cures, the feraltery took a different tact and tried to destroy the sacred spot.
"In 1840 they hired a local hoodlum Yustyma Kon to vandalize the park, cutting its trees with an ax and strewing rubbish. The miraculous well was destroyed — polluted with garbage and covered. The icon was taken down from the tree and hidden in the fearful village.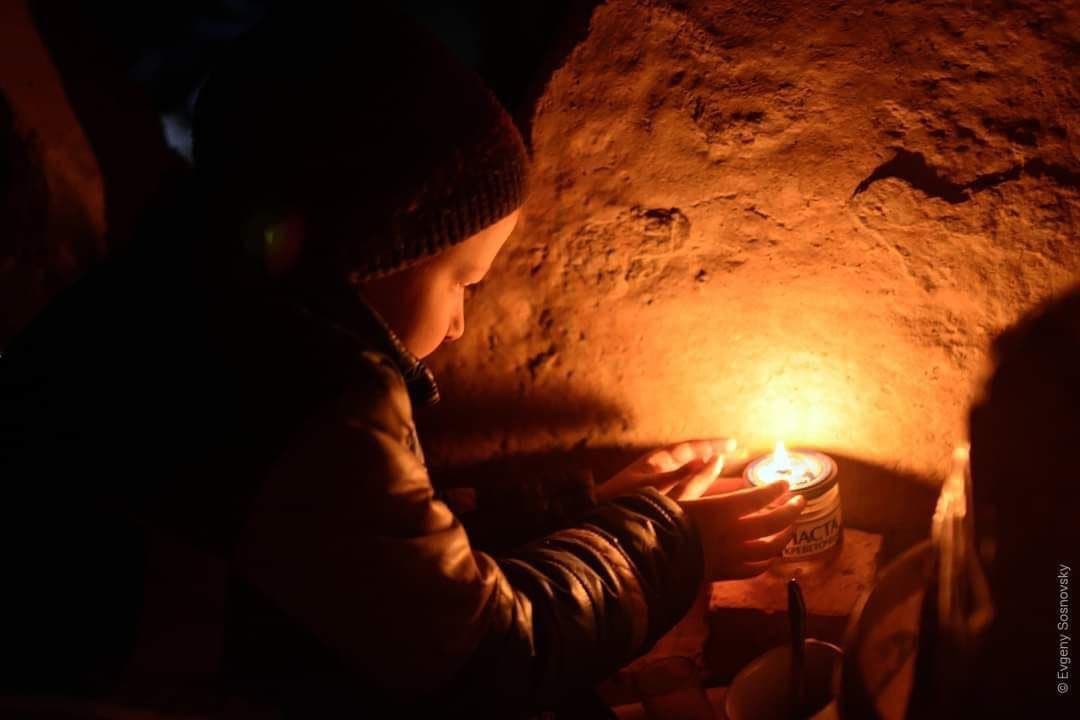 "How much Ukrainians have suffered through the centuries for their faith!"
Around 1855 a plague of cholera descended on Hrushiw as if in retribution for destruction of the miraculous well. "Everywhere there was sorrowful and crying," according to one historical account. "People got drunk, others died of fear or wandered in despair around the villages and looked like walking corpses."
What tortured terrain!
"In this time of misfortune, there were found devout people who begged the Almighty for protection.
"All of a sudden a thought came upon everyone: 'This is why the Lord God is punishing us, because we permitted this holy place to be desecrated. Let us renew this place and the Lord will remove this terrible punishment.'"
As the book alluded, a woman heard Mary's voice in a dream. "My daughter, death is awaiting you too, but I want you to live. I beg you to clean the desecrated well, and have Mass celebrated in dedication to Our Lord, so that death will cease throughout the village."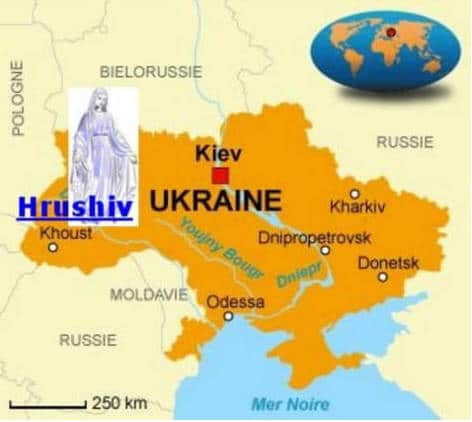 Donations were quickly solicited and during 1856 the people bought an old chapel from the nearby village of Dorozh, which was planning a new church. The wood walls were hurriedly re-constructed around the miraculous well and the icon of Our Lady was taken out of hiding and placed in the chapel.
"As the story goes," noted Final Hour, "Hrushiw's epidemic came to a screeching halt. The chapel was called Most Holy Trinity because in a vision before the chapel's construction someone had seen three tongues of flame — apparitional candles — burning above the well.
"In another dream a saintly village woman supposedly had seen Our Lady of Perpetual Help, who asked that the chapel be built."
Apparitions of Mary were reported on many occasions in Hrushiw's history. She was seen as a beauty in Jewish dress and villagers also heard the melodious sound of invisible bells. In 1914, she appeared at Hrushiw, foretelling eight decades of famine, persecution, and war. And so it in fact turned out — until the late 1980s, when Russia's Communistic hold — in equally miraculous fashion — was broken.
"My daughter, Ukraine," was the way the Blessed Mother addressed this nation, which for centuries had fought for its independence, when apparitions started up again in 1987. A special Marian daughter — going back at least to the eleventh century — indeed.
Why Ukraine?
Quite a history here.
Quite an "untold" story with a final drama yet to play out.
Quite a mystery.
[resources The Final Hour and Witness]