From The Catholic Herald:
An allegation of misconduct against Archbishop Theodore McCarrick was reported to Cardinal Donald Wuerl in 2004, despite Wuerl's insistence he knew nothing about McCarrick's alleged sexual misconduct until 2018.
Wuerl forwarded the report to the apostolic nuncio in Washington, DC, the Diocese of Pittsburgh said Thursday.  A spokesman for the Archdiocese of Washington confirmed to CNA that an allegation against McCarrick was presented to Wuerl while he served as Bishop of Pittsburgh, as part of a complaint made by laicized priest Robert Ciolek.
[Return to www.spiritdaily.com]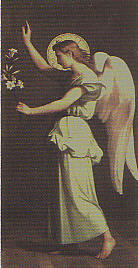 Pray always for purity and love
+
Please report any inappropriate ads or content
---