From the Jamaica Observer:
VATICAN CITY, Holy See (AFP) — One thousand prisoners — including some lifers — will take part in a special event at the Vatican this weekend, along with 3,000 family members, prison staff and volunteers.
The prisoners from 12 countries will have the opportunity on Saturday to confess and walk through the "Holy Door" at Saint Peter's Basilica, a Jubilee tradition by which Catholics can ask forgiveness for their sins. On Sunday, they will attend a mass lead by Pope Francis.
[Return to www.spiritdaily.com]
[Special Reports by Michael Brown]
[Emergency Supplies]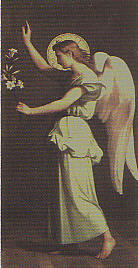 Pray always for purity and love
+++
---
---
Please report any inappropriate ads or content