From Fox News:
The two self-proclaimed "soldiers of ISIS" who stormed a church in northern France during Mass Tuesday and slit the throat of an 85-year-old priest held nuns at gunpoint as they tried to flee, in a dramatic moment caught on video just before police marksmen killed them.
Video posted on the French news site Le Telegramme captures the jihadists, who had earlier pledged allegiance to ISIS, as they spill out of the church, using the nuns as human shields.
The killers, identified by police as Adel Kermiche and Abdel Malik, shout "Allahu Akbar" as they run from the church in Saint-Etienne-du-Rouvray, each holding a gun to the head of a nun as police snipers take aim.
[Return to www.spiritdaily.com]
[Our main store page]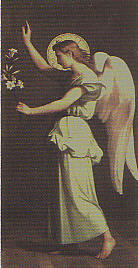 Pray always for purity and love
+++
---
---