From Lifenews:
A play in Argentina during which naked actors hug a statue of Argentinian-born Pope Francis wearing pro-abortion symbols has caused outrage in the country.
The original production called Dios (God) was organised by the cultural centre of the city of Rafaela, in the northern Argentina province of Santa Fe. The play was shown during an annual theatre festival which has been held in the city over the last 15 years.
During the show, a group of naked performers reportedly danced in front of a statue of the Virgin Mary and hugged a statue of Pope Francis while wearing green handkerchiefs with the symbol of the pro-abortion movement in Argentina.
[Return to www.spiritdaily.com]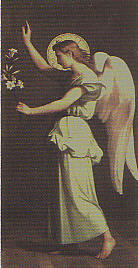 Pray always for purity and love
+
Please report any inappropriate ads or content
---