From the Dallas Morning News:
A priest in the Diocese of Amarillo took an aborted fetus, laid it upon an altar Sunday and posted a live video to Facebook  and Instagram to warn viewers about Hillary Clinton and urge them to vote for Donald Trump. 
The priest, Rev. Frank Pavone, is a well-known anti-abortion activist and head of the New York-based Priests for Life. He says in the video that a pathologist entrusted him with the fetus for burial.  Pavone's 44-minute long video (Warning: Graphic content) was posted on Facebook. 
[Return to www.spiritdaily.com]
[Special Reports by Michael Brown]
[Emergency Supplies]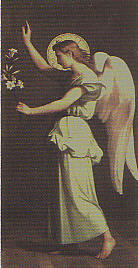 Pray always for purity and love
+++
---
---
Please report any inappropriate ads or content