From the Catholic Herald:
Two priests have been killed in an armed ambush in Mexico. Fr Ivan Anorve Jaimes and Fr Germain Muniz Garcia were attacked on the morning of February 5, as they drove between the cities of Taxco and Iguala in Guerrero state, 100 miles south of Mexico City.
Guerrero state officials said later that day that an armed group blocked the priests' vehicle and opened fire. The priests were travelling with four other passengers, all of whom were injured.
[Return to www.spiritdaily.com]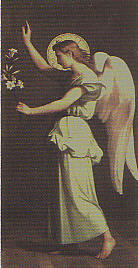 Pray always for purity and love
+++