From Inside Edition:
On the eve of Easter in 1960, Irene Garza drove to Sacred Heart Church in McAllen to make her confession during Holy Week, the most sacred time of the year for Catholics.
 It was the last time she was seen alive. Two days later, one of the 25-year-old woman's high-heeled shoes was found on the side of the road near the church. Three days after that, on the Thursday after Easter, Garza's body was found in an irrigation canal.
[Return to www.spiritdaily.com]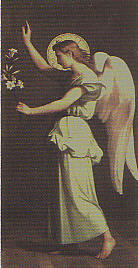 Pray always for purity and love
+++