From the Seattle Times:
VATICAN CITY (AP) — Pope Francis says he has thought about when it might be time to "take leave" of his flock.
Francis made the comment during his morning homily Tuesday; the Vatican didn't release the full text. Francis was reflecting on St. Paul discerning when to leave his flock in the care of others, a decision Francis said all bishops must make.
[Return to www.spiritdaily.com]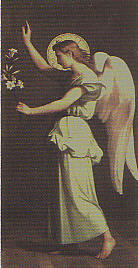 Pray always for purity and love
+