From Christian Today:
Pope Francis has pledged he will not be deterred from making changes by the strong rhetoric of the ultra-conservative wing of the Catholic Church. But nor will he chop off their heads, he said. 
There are some people in the Church who say no to everything, he admitted.
He will not live in fear of them or go around looking over his shoulder, but nor will he fight them. "I don't chop off heads. That was never my style. I've never liked doing that," he said. He said he does not and has never liked conflict.
[Return to www.spiritdaily.com]
[Retreat coming to San Francisco, find out more here]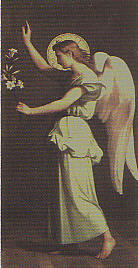 Pray always for purity and love
---
---