From CNN:
In an historic mass to some 150,000 worshipers in Yangon, Myanmar, Pope Francis on Wednesday urged the country's Catholics to respond to hatred and rejection with "forgiveness and compassion."
The pontiff's first visit to the staunchly Buddhist southeast Asian country, and the first ever by a sitting Pope, comes amid allegations of ethnic cleansing of the minority Rohingya Muslims in northern Rakhine State. In his sermon, the Pope said: "I know that many in Myanmar bear the wounds of violence, wounds both visible and invisible…We think that healing can come from anger and revenge. Yet the way of revenge is not the way of Jesus."
From Zenit:
A crowd estimated in the hundreds of thousands joined Pope Francis for his first public Mass in Myanmar, a majority Buddhist nation with a Catholic population of just 659,000.  The Mass was held early morning on November 29, 2017, at the Kyaikkasan Ground.
[Return to www.spiritdaily.com]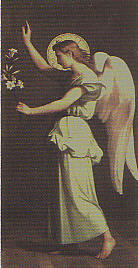 Pray always for purity and love
+++