From Catholic News Agency:
Vatican City, Nov 12, 2017 / 05:36 am (CNA/EWTN News).- On Sunday Pope Francis encouraged people not to wait to reflect on their lives, but to ask themselves: If this was my last day on earth, am I prepared? Am I cooperating with God's grace?
"It would be nice to think a little bit: one day will be the last. If it was today, am I prepared?" he asked Nov. 12. "Here, therefore, is the meaning of being wise and prudent: it is not to wait for the last moment of our life to cooperate with the grace of God, but to do it already, from now."
The basis of the Pope's Angelus reflection on preparing for the Kingdom of Heaven was the day's Gospel passage of the parable of the ten virgins: five wise and five foolish.
[Return to www.spiritdaily.com]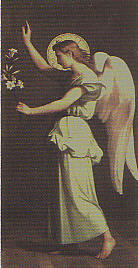 Pray always for purity and love
+++