From Associated Press:
NEW YORK (AP) — Even in an era of deep political division, Democrats and Republicans agree presidents should not pardon themselves. And if the nation's chief executive ever does so, majorities of Americans in both parties believe Congress should impeach that president.
Trump raised the possibility of a self-pardon on Twitter earlier in this month, writing: "As has been stated by numerous legal scholars, I have the absolute right to PARDON myself, but why would I do that when I have done nothing wrong?" By a wide margin, Americans believe Trump is wrong: 85 percent think it would be unacceptable for presidents to pardon themselves if charged with a crime, and 76 percent think Congress should take steps to remove a president from office if they did so.
[Return to www.spiritdaily.com]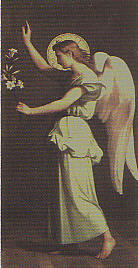 Pray always for purity and love
+