From PJ Media:
As Italy has experienced a massive explosion in demand for exorcisms, an independent organization offers demon-busting services in 24 countries that can be ordered online.
The Order of Exorcists has an easily accessible "Contact Us" form to request an investigation and an exorcism.
The family or person needing help – please make the request via our "Contact Us" form on this page. Please include all the details about the situation including the names of people within the household, what kind of help they are looking for, and complete contact information.
The order undergoes an extensive multi-week process to ensure that demon possession or paranormal activity is involved, and then to perform the exorcism.
[Return to www.spiritdaily.com]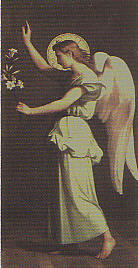 Pray always for purity and love
+++
---
Please report any inappropriate ads or content