From Crux Now:
ROME – In a widely expected yet still dramatic move, the Vatican announced Saturday that Pope Francis has approved the removal of ex-Cardinal Theodore McCarrick from the clerical state, colloquially known as "laicization" or "defrocking."
It's the most severe penalty in Church law for a clergyman, and the 88-year-old McCarrick becomes the most senior cleric to suffer it for crimes related to the clerical sexual abuse scandals. A Vatican statement Saturday said McCarrick had been found guilty of "solicitation in the Sacrament of Confession, and sins against the Sixth Commandment with minors and with adults, with the aggravating factor of the abuse of power."
From CNN:
The Vatican has dismissed fo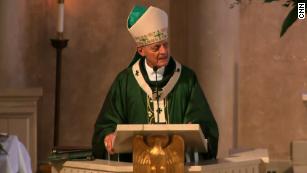 rmer US cardinal Theodore McCarrick after a Church trial found him guilty of sexually abusing minors.
McCarrick, who once led the Archdiocese of Washington and was recognized as a powerful advocate of the Catholic Church's political priorities, was informed of the decision on Friday, a Vatican statement said. The judgement was recognized by the Pope to be a "definitive nature," and is "res iudicata" — meaning it is no longer subject to appeal.
From The New York Times:
While the Vatican has laicized hundreds of priests for sexual abuse of minors, few of the Church's leaders have faced severe discipline. The move to defrock Mr. McCarrick is "almost revolutionary," said Kurt Martens, a professor of canon law at the Catholic University of America. 
"Now you will see that bishops are also treated like their priests," Mr. Martens said in a phone interview. "Bishops and former cardinals are no longer immune to punishment. The reverence that was shown in the past to bishops no longer applies." The move is the most serious sign to date that Pope Francis is addressing the clerical sex abuse crisis in the United States. In October, the Pope laicized two retired Chilean bishops accused of sexually abusing minors. In December, Pope Francis removed two top cardinals from his powerful advisory council after they were implicated in sexual abuse cases.
From Catholic News Agency:
Ahead of an expected decision in the case of Archbishop Theodore McCarrick, new details have emerged about his likely financial status in the event that he is laicized.
Sources close to the former cardinal told CNA that McCarrick has previously declined an income from the Church, and that he has private means of support in place. McCarrick's conviction and possible laicization have been the subject of consistent media speculation and expectation in recent days. He faces numerous charges of sexual abuse against minors and adults over a period of decades. A decision in the case is widely predicted to be announced ahead of a Vatican summit on child sexual abuse, which begins Feb. 21.
From Associated Press: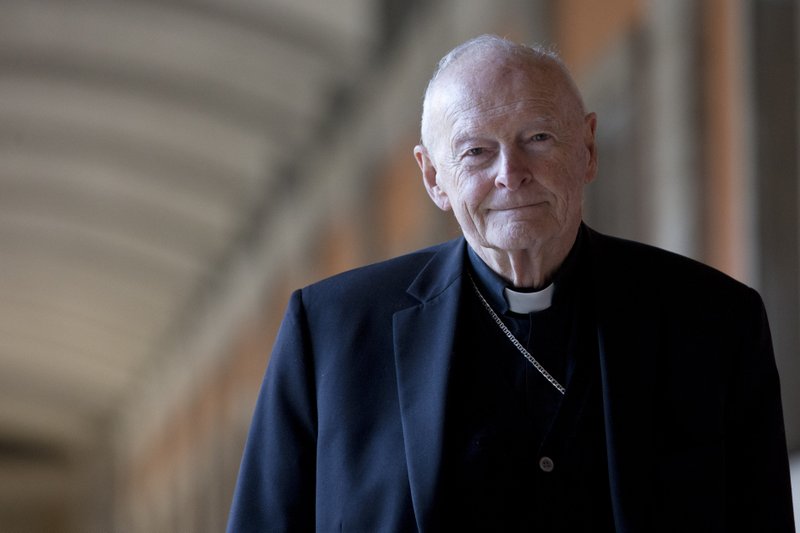 Despite the apparent common knowledge in Church circles of his sexual behavior, McCarrick rose to the heights of Church power — he was archbishop of Washington from 2001-2006 — and even acted as the spokesman for U.S. bishops when they enacted a "zero tolerance" policy against sexually abusive priests in 2002.
That perceived hypocrisy, coupled with allegations in the Pennsylvania grand jury report detailing decades of abuse and cover-up in six dioceses, outraged many among the rank-and-file faithful who had trusted Church leaders to reform how they handled sex abuse after 2002. Francis removed McCarrick as a cardinal in July after a U.S. Church investigation determined that an allegation he fondled a teenage altar boy in the 1970s was credible. It was the first known allegation against McCarrick involving a minor — a far more serious offense than sleeping with adult seminarians.
From Wikipedia:
An only child, McCarrick was born in New York City to Theodore E. and Margaret T. (née McLaughlin) McCarrick.[4] His father was a ship captain who died from tuberculosis when McCarrick was three years old,[5] and his mother then worked at an automobile parts factory in the Bronx.[6] As a child, McCarrick served as an altar boy at the Church of the Incarnation in Washington Heights.[6]
After attending Jesuit Fordham Preparatory School, he studied in Switzerland for a year before returning to the United States and attending Fordham University.[7]
McCarrick later entered St. Joseph's Seminary in Yonkers, from where he obtained a Bachelor of Arts in philosophy (1954) and a Master of Arts in theology (1958).[4]
McCarrick is a polyglot, speaking five languages.
From Vatican Insider:
Today he is based at a secluded friary in Victoria, Kansas, in the United States, where has been ordered to live a life of prayer and penance. Following today's ruling, he will not be able to celebrate the sacraments in private nor end his life with the dignity of his priesthood intact.
Along with claims he abused minors, the former priest and cardinal has also been the subject to allegations of sexual misconduct against seminarians including asking them to share his bed.
From 6 ABC:
One of the victims of defrocked ex-cardinal Theodore McCarrick victims is expressing relief that Pope Francis believed his accusations of years-long sex abuse.
In a statement released by his lawyer Saturday, James Grein said he participated in the Church trial of McCarrick "with profound sadness." Grein, the son of a friend of McCarrick, says that while he can't regain his childhood, "today I am happy that the Pope believed me." He accused McCarrick of sexually abusing him for some two decades from age 11, including during Confession.