From Big News Network.com:
St. George Antiochian Orthodox Church in Chicago's west suburb of Cicero will hold a special service on Tuesday April 22 to honor the 25th anniversary of the discovery of a weeping icon of the Virgin Mary that has come to be known officially as The Miraculous Lady of Cicero, Illinois.
St. George Antiochian Orthodox Church officials will join other clergy, hierarchy and the faithful including Metropolitan Joseph and Bishop Anthony at a celebration of the anniversary to be held on Monday, April 22, at the church, 1220 S. 60th Court in Cicero, Illinois beginning at 7 PM. Officials said they will host a celebration November 14 – 17th, 2019 at the church also.
[Return to www.spiritdaily.com]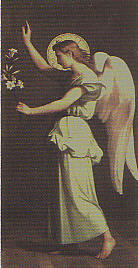 Pray always for purity and love
+
Please report any inappropriate ads or content
---