From CNN: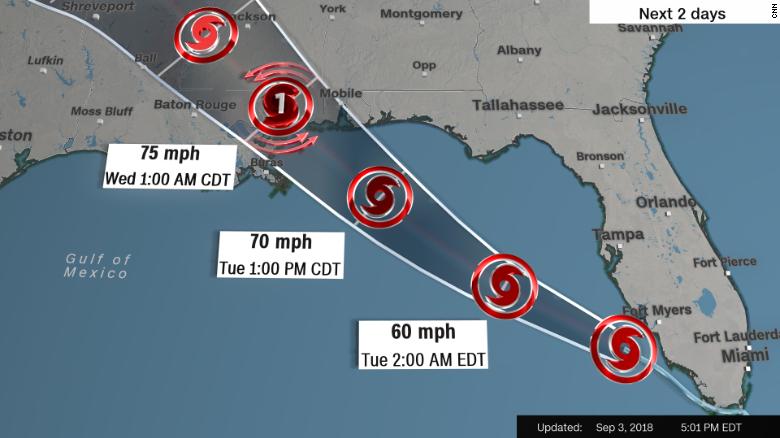 A hurricane warning was posted Monday afternoon for portions of the central Gulf Coast as Tropical Storm Gordon, which is expected to strengthen, continued its march from the Florida Keys.
The warning covers the Mississippi and Alabama coast, from the mouth of the Pearl River to the Florida-Alabama border, the National Hurricane Center said.
Gordon could be a Category 1 hurricane when it makes landfall Tuesday night. About 2 million people are under a hurricane watch or warning.