From the Christian Post:
In the midst of the nation's grief following the targeted killings of police officers in Texas and Louisiana, leading evangelist Franklin Graham says he fears America has lost God's hand of protection and is on the edge of anarchy.
"Our country, I don't have to tell you, is in trouble, you know that.
The only hope for this country is God. It's not the politicians, it is God," Graham explained.
"But God uses politicians and we pray for the politicians, that they will listen to God's voice and that they will hear His voice."
[Return to www.spiritdaily.com]
[Subscribe to Michael Brown's special reports here]
[Join us at our San Francisco Retreat this coming October; more details here]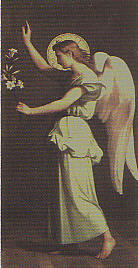 Pray always for purity and love
+++
---
---