From the Lansing State Journal:
WILLIAMSTON – Police said they found more than $63,000 in cash during a second search of the home of a Catholic priest charged with embezzling more than $5 million from an Okemos parish.
The money was found above ceiling tiles in the basement of the Rev. Jonathan Wehrle's lavish home on Noble Road, Michigan State Police said Wednesday in a news release. Investigators obtained a search warrant based on information gathered by Lansing police who were working with MSP's Special Investigation Section, according to the news release.
[Return to www.spiritdaily.com]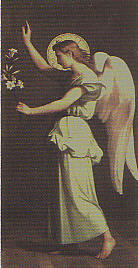 Pray always for purity and love
+
Please report any inappropriate ads or content
THE OTHER SIDE – MICHAEL H. BROWN
AN EXORCIST EXPLAINS THE DEMONIC – FR. GABRIELE AMORTH
INTERGENERATIONAL HEALING ROSARY – FR. GUSTAVO E. JAMUT, OMV
THE BIBLE CURE FOR WEIGHT LOSS AND MUSCLE GAIN – DR. DON COLBERT
ON THE BRINK, AMERICA AND THE COMING DIVINE JUDGMENT – FR. JOSEPH M. ESPER
PREPARING FOR THE COMING PERSECUTION – REV. JOSEPH M. ESPER
---