From The New York Times:
One in six hospital patients in the United States is now treated in a Catholic facility, according to the Catholic Health Association, a membership organization that includes 90 percent of the Catholic hospitals in the United States. In a 2016 report, MergerWatch, a nonprofit group in New York that tracks hospital consolidation, found that in 10 states, 30 percent or more of the acute-care hospital beds were under Catholic ownership, or in a hospital affiliated with a Catholic health care system. In a growing number of rural areas, a Catholic hospital is the sole provider of acute care.
Responding to a growing number of mergers and affiliations with secular institutions, the United States Conference of Catholic Bishops updated its instructions to Catholic hospitals in June, ordering them to continue to provide care consistent with church teaching when entering into such business arrangements, including prohibiting procedures that are "intrinsically immoral, such as abortion, euthanasia, assisted suicide, and direct sterilization." Roughly 30 secular institutions that have merged or affiliated with Catholic systems in recent years have agreements that require them to follow some or all of the church directives, according to MergerWatch.
[Return to www.spiritdaily.com]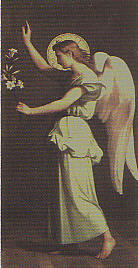 Pray always for purity and love
+
Please report any inappropriate ads or content
---