From The New York Times:
Four men who were repeatedly sexually abused as children by a religion teacher at a Catholic church in Brooklyn received a $27.5 million settlement from the Diocese of Brooklyn on Tuesday, in one of the largest settlements ever awarded to individual victims of sexual abuse within the Catholic Church.
The settlement comes two weeks after the New York State attorney general announced a statewide civil investigationinto sex abuse within the Catholic Church and its cover-up by church leaders. It also comes in the wake of an extraordinary grand jury report in Pennsylvania detailing the abuse of more than 1,000 children by hundreds of priests over decades, and as Pope Francis faces intense pressure globally to take action against bishops and cardinals for their role in the abuse crisis. "This is an extremely large settlement, and the size of the settlement has to be an indication of the severity of the abuse, and also of the pressure that the Catholic Church is under," said Terry McKiernan, co-director and president of BishopAccountability.org, which tracks clergy sexual abuse cases.
[Return to www.spiritdaily.com]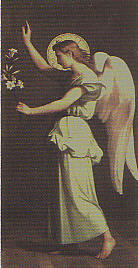 Pray always for purity and love
+
Please report any inappropriate ads or content
---