From the Miami Herald:
Researchers call it an exchange model of religion: If people can get what they need from the government (be it health care, education or welfare) they're less likely to turn to a divine power for help, according to the theory.
But are people actually more likely to drop religion in places where governments provide more services and stability? In a new paper, psychology researchers crunched the numbers — and found that better government services were in fact linked to lower levels of strong religious beliefs. Those findings held true in states across the U.S. and in countries around the world, researchers said.
[Return to www.spiritdaily.com]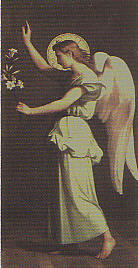 Pray always for purity and love
+++